Do you have an MFI certified charger?
Not only type-C to lightning Apple fast charging data line supports MFI certification, but PD charger also supports MFI certification!
When it comes to Apple's MFI certification, Apple fans should know that MFI certification is Apple's license to use its accessories. The abbreviation of the logo is "made for IOS". MFI certified data cable and IOS system are upgraded synchronously. The system is compatible and does not pop up. The non MFI certification line has no apple chip, and is not stable compatible with IOS system, and is prone to pop-up.
So how to know whether the product supports MFI certification? It's simple. Look down~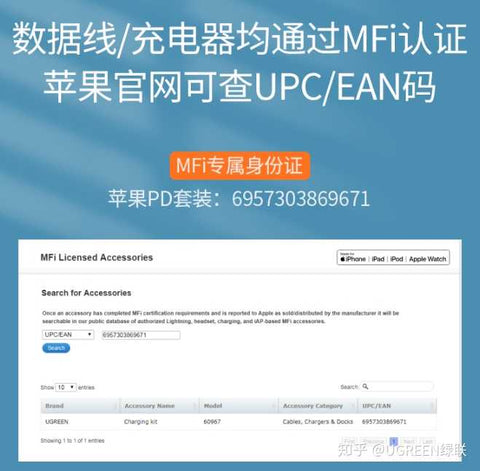 First, open the official website of Apple MFI https://mfi.apple.com/MFiWeb/getAPS.action Then select the "brand" option and enter the product brand (as shown in the picture above is the English trademark "ugreen") to jump out of the brand, so the products that support MFI certification will be displayed. Then enter the product code you purchased to view the MFI certification( Note: because the certification website may be updated a little later, some newly certified products can't be inquired. This situation can be solved by contacting the merchant to check the MFI certification document).
Apple MFI certification (Apple's "made for iPhone / iPod / iPad" abbreviation) is a kind of logo license for external accessories produced by its authorized accessory manufacturers by Apple Inc.
In terms of design, quality and compatibility of products with MFI certification, accessories with MFI certification are more guaranteed in quality assurance than accessories without MFI certification.
Lvlian pd20w charger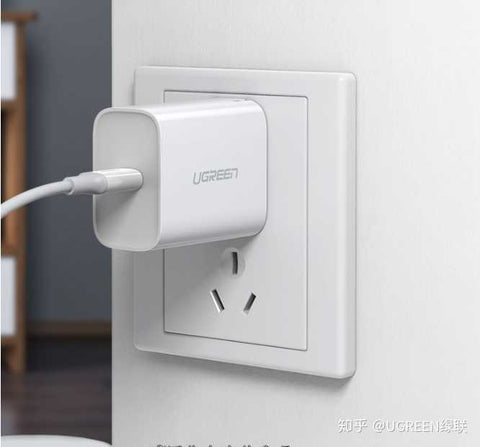 Apple pd20w fast charging, charging package by Apple MFI certification, support iPhone 8-12 series, charging and transmission are correct
Reasons for recommendation:
Charging set certified by Apple MFI
Four times more power than 5W charger
CQC + 3C double certified power supply
Compatible with iPhone 8-12
Up to 18 months warranty
The above is a separate charging head. There is no apple PD fast charging cable. You need to buy a separate set (usb-c fast charging head + type-C to lightning data cable)
The charger + line has passed seven rigorous tests by apple, and all parameters meet Apple's standards. It is not easy to get hot when charging, and it is more comfortable to use
Apple MFI certification + 3C certification + PD protocol certification. I have bought many products of Greenlink, and I feel good about earphone conversion head, power bank, toughened film and charging head. Fine and solid workmanship, high cost performance, I recommend it.
If you still have doubts about the third-party brand, you can directly purchase the official standard charging head
Charging tips
Why does the charging speed slow when the charge reaches 80% / 90%?
This is to better protect the battery and avoid battery damage. When the mobile phone is about to be fully charged, start trickle mode (small current charging), which is normal.
Trickle mode refers to the mode of continuous small current charging in the state of approximate full charge, also known as maintenance charging.
Will the iPhone 12 lose battery without the original charger? Xiaomi's new 20W fast charger is 100 yuan cheaper than Apple's. is it reliable?
Can the iPhone 12 promax be charged with a non original charger? Like Pinsheng or something? Will it affect the battery life?
Should I use a 5W charger or a 20W charger for iPhone 12?
Apple's original charger head is lost, and the cable is still there. Can I use another head instead of charging?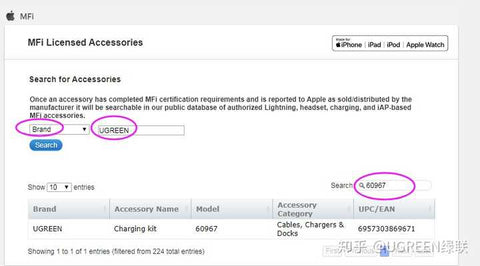 Which is the best apple mobile phone charger?
Do you have to choose the original one?
Apple 12 doesn't send any charging head. Do you have to use the original brand or something that can replace it?