Disassembly report: Lenovo Lenovo 65W USB PD fast charging charger adlx65ycc3a
The popularization of USB PD fast charging is the trend of the times. Nowadays, some 1000 yuan mobile phone models of mobile phone brands adopt USB PD fast charging technology. In the field of notebook computer, there is a big change from traditional interface to usb-c interface. Take Lenovo as an example, it not only released a number of usb-c interface notebooks, but also launched a lot of USB PD fast charging chargers in the field of accessories.

Previously, the charging head network shared with you the disassembly of Lenovo's 45W power adapter ls-45wtcpd, 45W power adapter adlx45ulcu2a, 65W power adapter adlx65ycc2a, 65W power adapter ls-65wtcqcpd and other notebook computer chargers. Recently, the charging head network has got another Lenovo's latest USB PD notebook power supply. The product model is adlx65ycc3a, and the maximum output power is 65W. Here is the detailed disassembly of this product.
iPhone 12 charger
1、 Appearance of Lenovo 65W USB PD fast charging charger

Lenovo's 65W laptop charger consists of power supply and cable. The AC input cable is detachable to facilitate the replacement of different input cables, and the usb-c output cable is non detachable.

The main body of the power supply is a long strip, the edges and corners are not rounded, so the whole body looks very strong. 65W is printed on the lower right side of the front of the power supply housing. The connection part between the output usb-c cable and the power supply adopts anti bending treatment.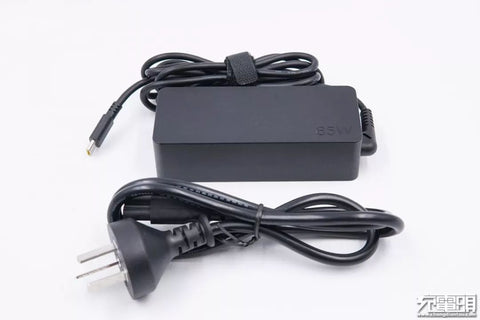 Detailed specifications and parameters are printed on the other side of the power shell. Product model: adlx65ycc3a. Input: 100-240V ~, 1.8A, 50 / 60Hz, output: 5V / 2a, 9V / 2a, 15V / 3a, 20V / 3.25a, manufacturer: Qun Optoelectronic Technology Co., Ltd. Products meet the VI level energy efficiency certification, and through a variety of global certification.

The AC input end of the power supply is a plum blossom three pin interface.

Detachable AC cable.

The diameter of AC cable is 0.75mm ²。 The output usb-c cable is bundled with a cable tie.

The inner layer of usb-c interface is yellow rubber core.

Using chargerlab power-z kt001 to detect the PDO message of the charger, it shows that it supports USB pd3.0 protocol and has four voltage ranges of 5V / 3a, 9V / 3a, 15V / 3a and 20V / 3.25a.

Continue to detect other protocols of the charger. It shows that it only supports USB DCP, and does not support other fast charging protocols.
iPhone 12 charger
2、 Lenovo's 65W USB PD fast charging charger is disassembled along the assembly gap of the power body, and the internal PCBA module is taken out. The PCBA module is wrapped with metal sheets.

A large metal sheet is used on the back of PCB board, which is fixed on PCB board through welding feet to dissipate heat for heating components; At the same time, plastic insulation board is used under the metal plate to avoid short circuit.

Remove the outer metal sheet of PCBA module, and the inner side of the front metal sheet is pasted with yellow Marla tape for insulation. There are two thermal pads on the main chip position on the back of PCB.

There are two chips under the thermal pad.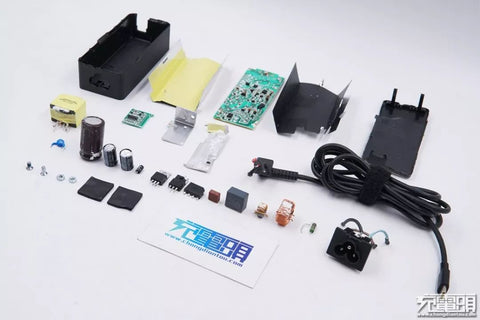 Primary side PWM main control chip from leadtrend Tongjia technology, model ld5760agr, built-in high voltage start circuit, built-in x capacitor discharge circuit, a variety of protection functions, suitable for adapter, charger, open switching power supply, display, TV, etc.
Apple Charger Cable
The secondary synchronous rectifier controller comes from MPs core source semiconductor, model mp6901, supports 8 to 24 V working voltage, supports standard and logic voltage synchronous rectifiers, the maximum working frequency is 400 kHz, and supports high side and low side synchronous rectifiers. MPs mp6901 detailed specification parameters. Charging head network learned that the products using MPs chip include Xiaomi car charger fast charging version expansion accessories, Meilan M20 bidirectional flash charging mobile power supply, Anker powerport 5-port USB PD charger, Xiaomi 9 Pro original 45W fast charging charger, etc.
Summary of dismantling charging head net

As a standard power supply for notebook computers, Lenovo's 65W USB PD fast charging charger is not very advantageous in terms of volume. However, compared with the notebook power supply with traditional interface, this accessory comes with its own usb-c interface and has four voltage ranges of 5V, 9V, 15V and 20V, which can charge all products based on usb-c interface on the market.

The charger adopts Tongjia technology PWM master control chip, MPs synchronous rectifier controller, Toshiba primary switch MOS and Weiquan protocol chip. The components provided by famous manufacturers in the industry have stable and reliable performance. Nichicon capacitor filter is used for primary and secondary power devices. The internal primary power devices are equipped with heat sink measures, and a large amount of glue injection is used to fill the gap between the components, so as to ensure the uniform heat dissipation of the product and improve the user experience.