Disassembly report: Huawei 22.5w fast charging us standard charger
For Huawei 22.5w fast
charging charger
, there are classic 4.5v5a and 5v4.5a low-voltage high current fast charging modes, and the latest 10v2.25a fast charging mode. Recently, the
charging head
network got Huawei's classic low-voltage high current fast charging 22.5w fast
charging charger,
which is OEM produced by Celcom (Guiyang) Co., Ltd., but it is equipped with American standard pins and has passed UL certification. Then the following is the disassembly of this
charger
to see how it is done.
Previously, the
charging head
network has also disassembled a number of fast charging accessories such as Huawei 66W super fast charging, Huawei 65W double port Gan charger, Huawei new 40W super fast charging, Huawei 65W super fast
charging charger,
Huawei 65W USB PD charger, Huawei 24W USB PD charger (Japanese version), Huawei 40W Super Charge super fast
charging charger,
Huawei 22.5w super
charger charger
, etc, You can click the blue font to view the detailed dismantling article.
1、 Huawei 22.5w US
charger
appearance
Huawei 22.5w
charger
adopts American pin, which continues the design style of Huawei original charger from previous generations. The waist is polished with small concave and raised front and back. The input enclosure is marked with the parameter information of
charger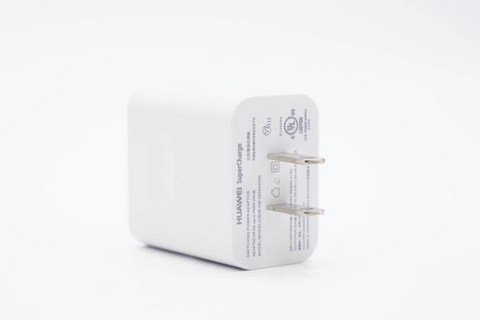 Model: hw-050450u00
Input: 100-240v-50/60hz 0.75a
Output: 5v2a, 4.5v5a, 5v4.5a
Manufacturer: selkang (Guiyang) Co., Ltd
The products have passed UL certification and VI energy efficiency certification.
According to the disassembly of charging head network, the products produced by selkang substitute include Xiaomi 11 pro/ultra standard 67W fast charging charger, nut 55W PD fast charging charger, Xiaomi 9 Pro original 45W fast charging charger, apple 20W USB PD fast charging, Huawei 24W USB PD charger, Huawei 18W fast charging charger and Sony wireless charging original adapter, etc., and the product quality has been recognized by customers.
iPhone Adapter
Usb-a port is in the middle, white rubber core, and the Huawei brand is gravure printed next to the interface.
The length of charger body is 48.02mm measured by vernier caliper.
The width is 43.37mm.
The thickness is 27.94mm.
Compared with Huawei's new 10v2.25a 22.5w fast charging charger, although the appearance ID is the same, the body is shorter and wider.
It's also thicker.
2、 Huawei 22.5w American Standard charger disassembly
PCB front is at a glance, fuses, capacitors and other devices are glued and reinforced, and transformers are arranged slantly to make full use of space. The primary switch MOS tube has fins to help heat dissipation, and white plastic shell isolation is provided between the primary stages.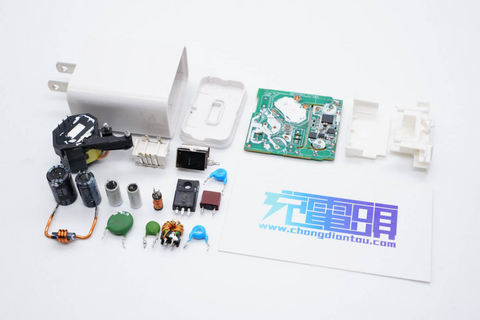 At the back of PCB board, the first stage is hollowed out to pass through the plastic isolation board. Four diodes at the upper right corner form bridge rectification, and the back side is also equipped with PWM master control chip and optocoupler.
At the list of input terminals, NTC surge suppression resistance is covered with heat shrinkable tube protection.
iPhone Charger Adapter
Time delay fuse close-up, specification 2.5A 250V. Tvr10561m zinc oxide varistor is used for input over-voltage protection. When the input AC voltage is too high, short circuit input, fuse fuse is blown and cut-off circuit is used to protect the rear stage elements.
The charging head network has learned that the aluminum electrolytic capacitor, solid-state capacitor and super capacitor produced by lvgem Electronic Technology Co., Ltd. have excellent performance and high cost performance. Previously, they have been charged by aohi Mini 30W Gan nitride charger, Huawei 66W super fast charging charger, Xiaomi 11 original 55W Gan nitride charger, HP notebook 90W PD fast charging, bull 20W PD fast charging charger IKEA 40W 2a1c desktop charging, Philips 65W fast charging socket and other large brand products have been adopted, and the quality has been recognized by customers.
iPhone Charger Adapter
Summary of dismantling
charging head
net
Huawei 22.5w fast charging charger is an overseas version, with no change in appearance. It supports 100-240V wide range voltage input. Compared with the national version, it is different from the pin, and can be used normally even in China. In the case of shortage of original charger of Huawei, although 22.5w SCP fast charging is quite old version, it is also good to charge mobile phones everyday. Moreover, as the fast charging head of Huawei brand, the quality is more reliable than that of the third party.
The charging head network is understood through disassembly that the usb-a bus base cover plastic shell of this charger is dust-proof and reinforced. By the way, the secondary isolation board, input capacitance, transformer and other devices are glued and reinforced. The charger adopts dialog full set of fast charging scheme, with Italian method and AOS high and low voltage MOS tube. Fengbin and emerald capacitor are used for input and output filtering, and the overall material is solid.