Disassembly report: BYD Huawei 10W charger
After the dismantling of BYD and selcom versions of Huawei 18W chargers, the
charging head
network continues to bring you the dismantling of BYD and Dahong versions of Huawei 10W chargers. The appearance of the two 10W Huawei
chargers
continues the style of Huawei original
chargers
, and the models are the same. Well, let's take a look at the disassembly of BYD Huawei 10W charger and see how the materials are used.
Previously, the charging head network has disassembled Huawei 40W Super Charge super fast charging
charger,
Huawei 40W high current super fast charging charger, Huawei 20W charge pump fast
charging charger
, Huawei 65W USB PD
charger,
Huawei matebook D original 65W charger and other high-power chargers. Interested partners can click the blue font to view.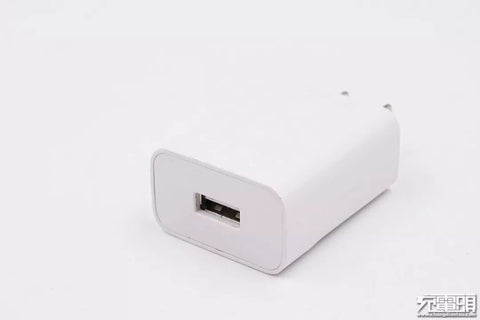 1、 BYD version of Huawei 10W charger appearance this charger appearance continues the style of Huawei original charger. The pure white fuselage shell is made of PC material. The surface is polished and painted smooth. The side body is smooth and curved. The front of the charger has a groove treatment, and the back output side is a convex design, which is convenient for the
charger
to plug and use. The input end adopts fixed GB pin. The pin end shell is marked with product information
iPhone 12 charger cable
Name: Huawei switching power adapter
Model: hw-050200c01
Input: 100v-240v ~ 50 / 60Hz 0.5A
Output: 5V / 2A
Made by Huizhou BYD Electronics Co., Ltd., the products have passed 3C certification and VI level energy efficiency certification. The center of the output end panel is equipped with a usb-a interface. The interface uses a white rubber core, and the logo of "Huawei" brand is printed on the top.
Compared with the size of Apple 10W
charger
, it has the same volume. The net weight is about 37G. The output protocol of usb-c port is detected by using chargerlab power-z kt001, which shows that it supports usb-dcp protocol. In addition, no other protocol is detected.
2、 Disassembly of BYD Huawei 10W charger
Remove the output top shell, take out the PCB board, glue and fix the transformer and its adjacent components, and isolate the input and output terminals with white plastic insulation board.
PCB board input terminal list. Time delay fuse, 2A 250V, fixed with glue. NTC surge suppression resistor is used to suppress the power on surge current.
iPhone 12 charger cable
Summary of dismantling
charging head
net
This BYD version of Huawei 10W
charger
continues the style of Huawei original charger in appearance. The body shell is made of white PC flame retardant material, and the surface is treated with bright baking paint. It is found that ap3776b PWM controller of diodes Daer and apr3415b synchronous rectifier driver + MOS two in one chip are used as the whole charging scheme. In addition, cs6n70a3d1-g primary switch of Huajing is also used. The transformer and surrounding components are glued and fixed, and the interior is very stable.