Charging without data cable, South card wireless power bank experience
Power bank is more common in our daily life, it has become one of the essential things for us to go out. When the mobile phone has no electricity, it can only rely on it to prolong the life of the mobile phone. Today, ant brings you a very small shape, with its own power display, but also support wireless charging South card wireless power bank pow-1.
First of all, it seems that its packaging really brightens our eyes. It's a mosaic box. There are no words on the outer package, just a two-dimensional code at the back, which makes people feel so mysterious.
Open the package and take a picture of the whole family, including the South card wireless power bank, user manual, type-C power cord, type-C adapter and lightning adapter. I believe that so many interfaces will satisfy most mobile phones on the market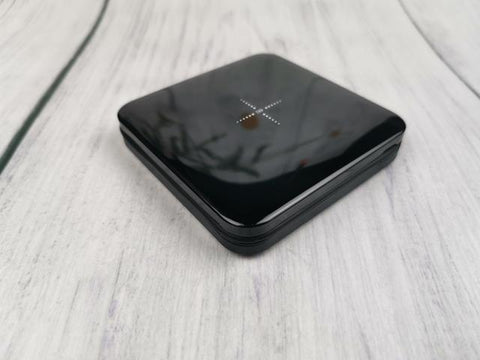 South card wireless power bank pow-1 looks square and square, and it feels lovely. Its size is 87 * 87 * 18mm, and its weight is only 180g, so it is very light. The front is made of mirror material, and the built-in high-density lithium polymer battery has a capacity of 10000 MAH, which can basically meet our needs. The "cross" on the front is very nice, and the design is very unique. The above is led display, which can show that the power bank is the remaining power.
The charging interface of power bank is very rich, two in and two out, which are two input 5v2a and two output 5v2.1a respectively. In addition, its wireless output is 5v1a, which can charge mobile phones supporting wireless charging. In addition, the rated capacity of South card wireless power bank pow-1 is 29.6wh, which is in line with the civil aviation regulations of less than 100wh, and is allowed to take on the plane.
In addition, the power bank also comes with a 27cm long USB + micro USB two in one interface data cable, which can easily charge the power bank.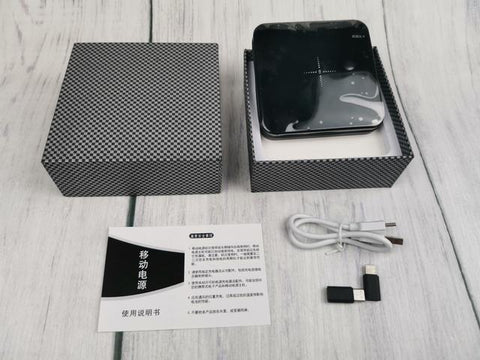 The wireless charging of South card wireless power bank pow-1 adopts pure copper large coil design, which can effectively reduce the loss and improve the efficiency. Recognition is very fast. It can basically recognize in seconds, and supports 6 mm wireless charging. Even if the mobile phone is wearing a thick mobile phone shell, it will not affect the recognition and use of wireless charging.
In general, this South card wireless power bank has very high appearance, small appearance and easy to carry. The key price is only more than 100, the price performance is very high, very recommended to like small partners.