Charging artifact! Power bank + charging head + charging cable, go out and do it!
The greatest sense of security in contemporary society is that mobile phones always maintain 100% power!
After all, the mobile phone has no electricity, money can't pay, micro blog can't brush, wechat can't chat, phone can't call, game can't play
98% are uncomfortable, 46% are anxious and 5% are desperate!
Therefore, in order not to "lose contact" with the world, we would rather go out without a wallet, but the "life extending" power bank must be brought.
But, you think it's over with the power bank?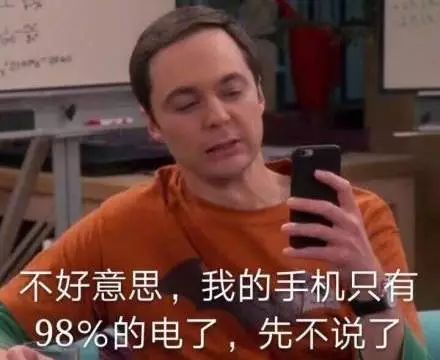 There are n kinds of data cable, plug, conversion head... A mess, heart tired~
What's more, most of the power bank only have one port, and they don't know whether to protect the mobile phone or the tablet at the critical moment.
Charging is slow, like a snail race, I can't bear it!
Isn't there a power bank that can perfectly solve these dilemmas?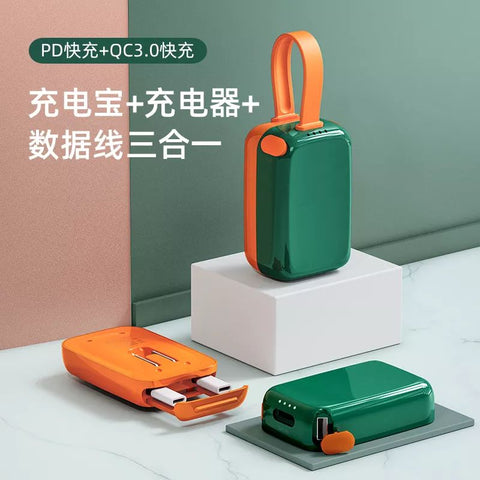 yes! For example, this set of multi-functional charging artifact - ear "one grain" charging partner!
A charging partner = power bank + CHARGER + data cable + mobile phone bracket!
With its own cable, plug, conversion head, is not only a charger but also a power bank, even a laptop can charge, go out to say goodbye to tedious!
Support PD + qc3.0 fast charging, charging speed soars 3 times! It can also be used as a mobile phone stand.
/Charger & Power bank, switch at will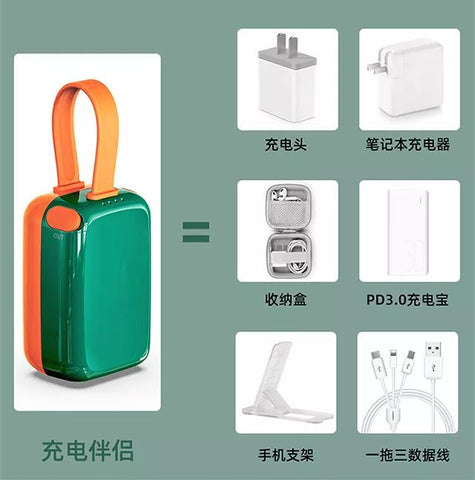 It is not only a charger, but also a power bank.
In short, it is the organic integration of power bank and charging head to form a unified product. The orange module is its charger.
Hidden charging plug design, can be 90 ° Folding, easy to store.
When there is no electricity, plug in the socket, you can store electricity for yourself, even the charging head and charging line are saved.
It can also directly charge laptop and mobile phone with type-C interface~
The green module is the power bank module.
Two interfaces, type-C and USB, are set up to charge two devices quickly at the same time~
Mobile phones, laptops, iPads, handheld game machines, smart watches... Can be charged!
Out of the door, two people's mobile phones are almost out of power, no longer have to queue up to charge, you can easily share the power together~
emm。。。 If you still don't know its structure, you can take a look at the following intuitive picture~
/Large capacity, fast charging, speed x3
As a mobile power supply, it has a large capacity of 7500mah.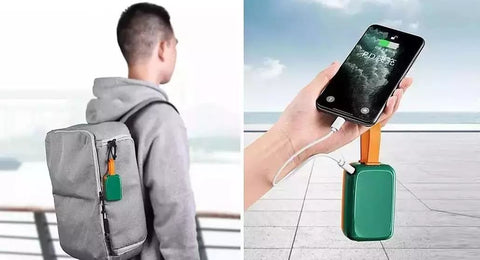 In the case of full power, it can help the mobile phone "full blood" more than 2 times, fully meeting the daily needs.
Not only that, it's charging fast!
The power bank is equipped with two fast charging interfaces, type-C and USB, which support pd3.0 + qc3.0 double fast charging protocol respectively
18W shock power, 30 minutes can charge 50% of the power.
It's three times faster than ordinary charger!!
The built-in intelligent identification chip can automatically match the current required by the charging equipment, and the battery will not be damaged due to excessive current.
However, the current, charging fast, but also protect the device battery! It's the "ideal type" of power bank~
/Creative storage design, travel 0 burden
Another thing people like is that it's very convenient to take it when you go out.
90 * 55 * 45 small size, only palm size, even a girl's small bag can be installed~
Magnetic suction separation structure, can be combined, can be separated.
The combined state is convenient to carry, and the separate state is convenient for charging. It can also be used as handle rope... Special silicone buckle can effectively prevent falling off! Usually go out, no longer free hand to hold the power bank.
Charging partner can be directly hanging bag, hand, super convenient!
It also sets up a little surprise for you. As soon as you open the charger module, two interfaces are hidden, namely Android interface and apple interface.
No matter what kind of mobile phone you are, you can charge it without carrying another charging cable...