Charger film machine manufacturers apply to a variety of chargers automatic film!
Specifically for mobile phone charger shell coating, to prevent transport, human touch generated scratches and stains. Our charger film machine has the following advantages.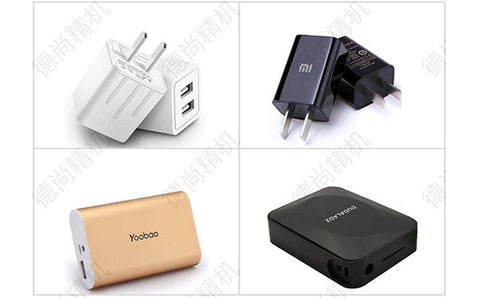 1. This equipment is a kind of high-precision film applicator developed for precise adhesion, which can realize fast film adhesion and ensure the consistent position of adhesion surface and edge.
2. The device adopts servo motor + mobile product. By starting the device, the device completes the top protective film of the product according to the set program and the automatic film pasting, and then pastes the protective film around the product to complete the film pasting action.
3. The equipment adopts the design of duplex rotary table, which can maximize the compatibility of all stations working at the same time, avoid the product process that single station model can not meet, and maximize the production efficiency.
4. Different fixture can be replaced for different products. The debugging is simple and fast, and can be completed in 5-6 minutes. Any vertical or horizontal type can be coated / coated, which is suitable for attaching various specifications of products.
5. It is easy to operate. The actions of stripping, sending, sucking, labeling and re labeling are completed automatically. The labeling process can be completed by manual loading and unloading.
6. Safety, the transmission parts are wrapped, the circuit and the gas path are arranged separately, so as to avoid the occurrence of abnormalities, and the use is safer.
7. High stability, using PLC + subdivision stepper motor + optical fiber sensor electronic control system, stable equipment, support long-time work.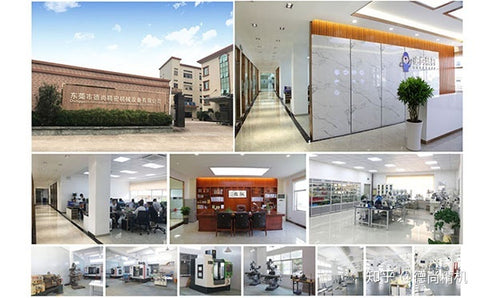 Dongguan Deshang precision mechanical equipment Co., Ltd. is an innovative national high-tech enterprise integrating research and development, production and marketing, and after-sales service. At present, it has a number of national invention patents. The company focuses on the research and development of high-precision labeling machine, high-precision film pasting machine, double-sided adhesive tape machine, CCD visual inspection machine, online code reading sorting machine, online printing labeling machine and other standard and non-standard automation Equipment manufacturing, automation production line and system integration engineering.