[car holder wireless charger] mini and compact, strong compatibility, can effectively avoid the traditional charger plug
Look at this car
wireless charger
It can not only fix the mobile phone, but also charge the mobile phone at the same time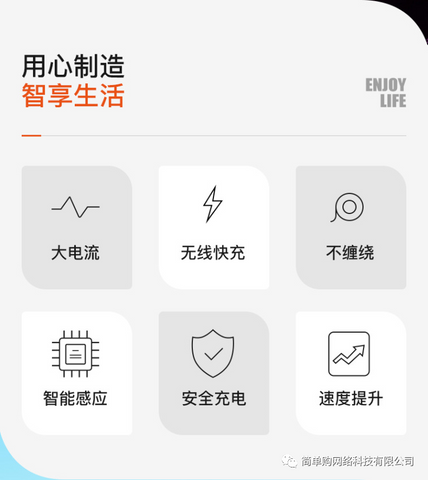 oh, my god!
That's great, isn't it
As long as the mobile phone is put on the wireless charger, it can easily charge the mobile phone
Inverted triangle cohesion design can stabilize the center of gravity of mobile phone
Even in the muddy country road and rugged mountain road, it is still smooth and free, and can not fall off.
One hand for one second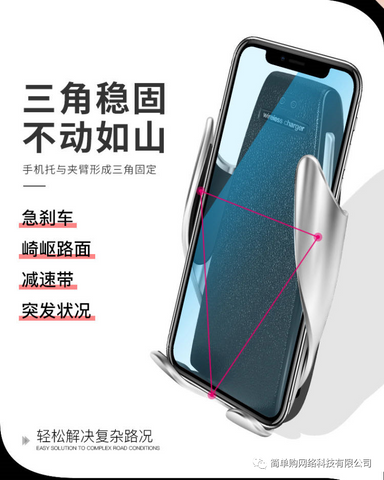 Convenient and safe, answer the phone without distraction
You can take it, put it and charge it. You are no longer afraid that there is no electricity on the way
Intelligent infrared sensor, the mobile phone automatically opens and locks when it is placed
With mobile phone case can also charge normally without being affected. There is a universal steering ball, which can rotate at any angle of 360 degrees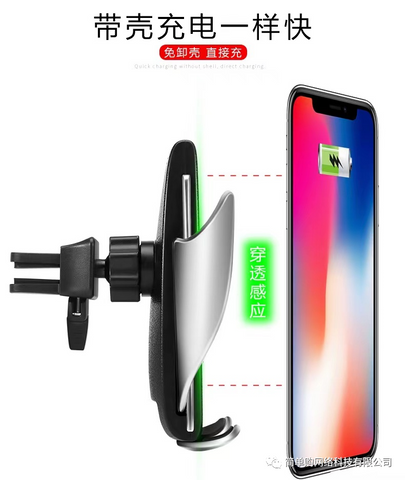 I'm not tired of driving. I can always find the best angle for you
When driving, when the car bracket, look at the navigation, voice calls do not affect the normal driving, do not bow, protect your personal safety.
It is easy to install and stable
The clamping arm can be adjusted flexibly according to the demand, 4 to 6.5 inch models
The installation is very simple, matching 99.99% air outlets of various models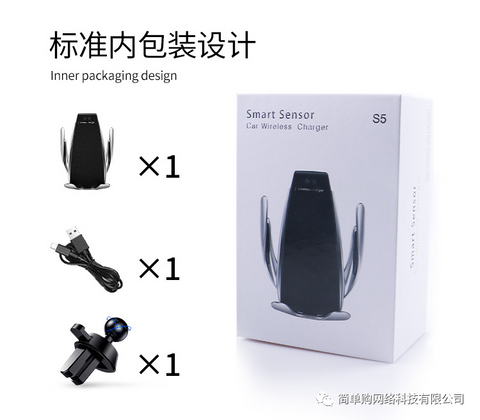 It doesn't block the sight and makes driving safer.
The package is as follows
Fashionable appearance, high sense of technology
Using the design elements of automobile, the atmosphere shows the quality
Put one of these
wireless chargers
in the car
It can avoid the tangled and messy picture of data cable in the car
Make your car's interior more tidy and tall
This texture can be felt by looking at the actual shooting