Car charger or wireless better
In recent years, there are more and more mobile phones supporting
wireless charging
, more and more
wireless charging
devices, and more and more corresponding vehicle wireless chargers. I used to have a millet car
wireless charger
in my car, but last time my father came to my house to play, he saw that the car charger was good, and the sense of technology was very good, so he was abducted, gone, gone..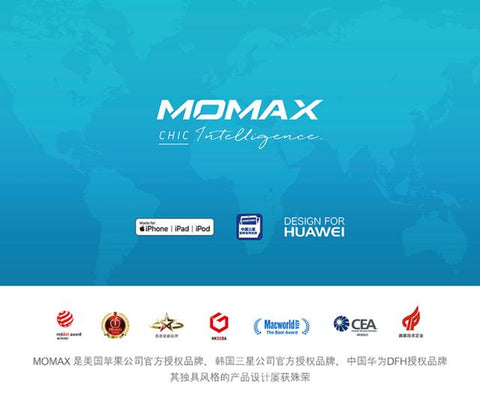 After using the wired and garbage rack for a period of time, I recently saw my aunt give a discount and bring back a car wireless charger. I can't help it. Compared with wired charging, wireless charging is much more convenient.
The main reason is that when the cable is not charged, the wires are scattered everywhere, which is very messy. Moreover, when the ordinary gravity support is not used, it vibrates slightly and makes a strange noise, creaking creaking..
There was a disadvantage of Xiaomi's car wireless charger before, that is, it can't be removed after the power is cut off, and it needs to be powered on again. It's very inconvenient. After I turn off the car for countless times, I want to take the mobile phone, but I can't take it out, so I can only power it on again, which is very troublesome. So this time, I bought a car wireless charger that can still support several times of automatic opening and closing after the power is cut off.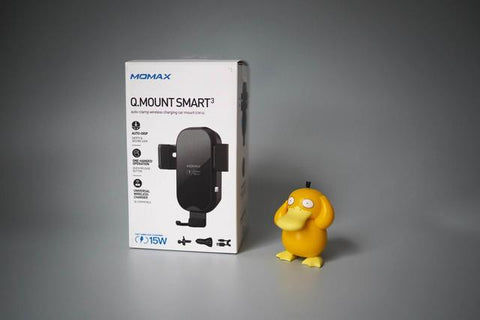 After entering the wireless charger qmount smart3, a 15W wireless charger + a dual usb-a cigarette lighter charging head + a 1m wire, the price of more than 100 is still good. As the first manufacturer to support Apple devices, the quality and reputation of the company have always been good. Last year, I bought four 100W Gan chargers from his family for replacing laptops, which is also a magic weapon. I took a picture from their official website.
Open the box first: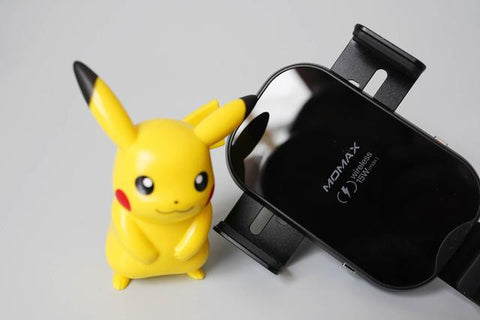 Interestingly, the whole package of MOMEX is in English, and only a Chinese sticker is pasted on the final equipment parameters. It looks like the unified package for global sales. Does the quality look good?
That's all, one main body, one air conditioner outlet clip, one cigarette lighter charger, one a to C wire, instruction manual
The main body is made of mirror material. I feel that there is an oil proof layer. I pressed my finger several times, but I didn't leave any fingerprints. It's transparent and has a good texture.
The aluminum alloy clip is equipped with silica gel pad, even if the mobile phone runs naked, it will not wear the mobile phone shell
The brand of MOMAX and the maximum wireless output of 15W are marked. Of course, 15W is only for Android devices, and the iPhone is only 7.5W
The model and input and output power are marked on the back. It can be seen that the maximum input power is 18W and the maximum output power is 15W
There is a type-C input port at the bottom. If you are more careful, you may find that there are two metal contacts on both sides of the device. That's right. If you contact them, you can manually complete the unfolding / closing action of the bracket. Of course, if you put the mobile phone on it, the bracket will automatically close. The contacts are more often used to manually unfold the stand and take out the phone.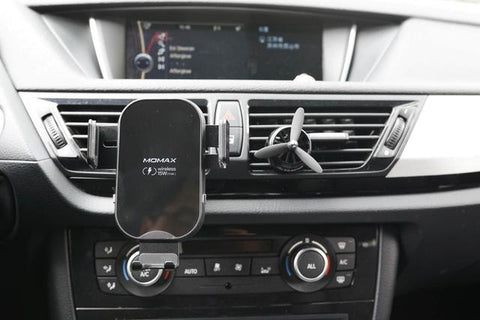 In fact, the two ports of the cigarette lighter charger can output 18W at most, and one of them is specially marked with green, which is qc3.0 interface. Dual port is very important to me, because the dash cam needs a USB interface with at least 10W output, so for me, my dual port can achieve 10W and 18W output respectively, the dash cam and vehicle charging are correct, and the power of dual port is leverage, praise!
Support qc3.0 protocol, bikaqiu certification.
Many previous car chargers, including my original Xiaomi, have a collapsing problem, that is, the bracket of the car charger can't be opened and closed again after the power failure of the car. As a result, the mobile phone can't be removed, so it can only be powered on and off again. This time, the MOMAX supports opening and closing after the power failure, and it can still support opening and closing at least five times after the actual measurement and breakpoint, which is very important Great.
After the breakpoint is measured, it can support at least 5 times of complete opening and closing.
Release the gravity sensing bracket, then open the arms automatically. Pull down the gravity sensing bracket, close the arms again, release and expand. Next, load
Because the air outlet bracket and the charging body are fixed by a universal ball, it can be easily assigned to any preferred direction
It's more driver's seat. It looks more convenient. It's a good guide. My wife's Huawei P30 Pro has a silicone shell, and there is no problem with charging. So there is no need to worry about whether the belt shell can be clamped or charged
advantage:
Package to send a dual port USB charger, and support qc3.0, very good
Good appearance and workmanship
It supports power-off opening and closing, and it can open and close more than 5 times. It's really great.
Compared with wired charging, wireless charging can fix the wire for a long time, making the car cleaner.
Disadvantages:
If the cigarette lighter is made of aluminum alloy, it will be better.
I hope the charging power can be higher. Although it's enough for iPhone users, for Android users, the ceiling should be higher.