Can shared wireless charger replace traditional wired charger?
According to statistics, in 2016, the overall market transaction scale of sharing economy has exceeded one trillion yuan, which has maintained a high speed of growth. In 2017, the market volume of financial, second-hand, service, travel and other sharing economy segments is expanding.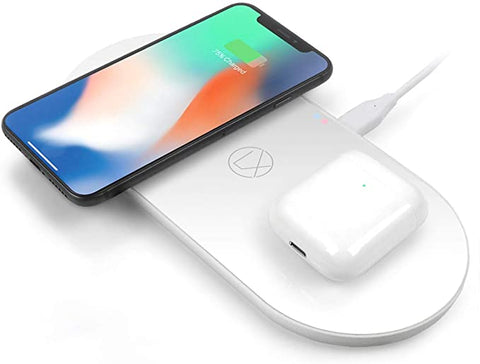 Sharing
wireless charging
is more convenient to use, and discard the disadvantages of sharing charging treasure. Many young people sometimes forget to return the shared charging treasure when using it, and even have to buy a charging treasure because of the return problem. If the shared
wireless charger
is laid in shopping malls, restaurants, KTV, milk tea shops and other living places, there is no need to return the charger and go with it. It also saves users a lot of attention while providing power for mobile phones.
With the advent of 5g era, according to the real data, 5g consumption is twice as much as 4G, but there is no improvement in battery. So it shows that with the advent of 5g era, the power consumption of mobile phones has also increased greatly, and people have become a big pain in using mobile phones.
In 2017, apple implanted
wireless charging
function for Apple 8, and now it announced that the charging interface will be cancelled. This indicates that the
wireless charging
era will come soon. Although the traditional charger is charging fast, it is obviously better in security and flexibility, which liberates the binding of data cable and charges with the release of the data line. With the increase of power consumption, mobile phone life has changed from emergency to just need. The demand for charging is amplified. The progress of the times also proves that sharing wireless charging will be needed.
Return / deposit
From the product alone, sharing
wireless charging
is better than sharing a charging treasure. First, the problem of return and deposit is the problem. The product mainly serves fixed places. The launch end is installed on the table in catering, office, leisure and other places. Users can open the code when they need to stay for leisure office and other situations. When they leave, they will be automatically disconnected, and there is no need to return them manually, so there is no need for deposit.
Safety and stability
The distance between points of
wireless charger
can reach 10 cm, which can be applied to many living scenes without contacting the equipment, which improves the safety freedom and flexibility. In the market,
wireless charging
is more easily accepted in the mobile phone industry. When you are still hesitant, Apple has announced to cancel the charging interface. Several new products already released are equipped with wireless charging as standard. Now it seems that the
wireless charging
base of mobile phones has been set.
Nowadays, the mobile phone has reached more than one billion in the world. Therefore, it only needs to start to use wireless charging on a large scale. Then it will make a great change to everyone's life. Now we will start to share the laying of
wireless charging
, leaving a thick ink color in the future, which will completely replace the traditional limited charger in the future. Thus, sharing
wireless charging
can be said to be a very promising project.