Can I use iPhone fast charging and normal charging alternately?
A: fast charging and ordinary charging can be replaced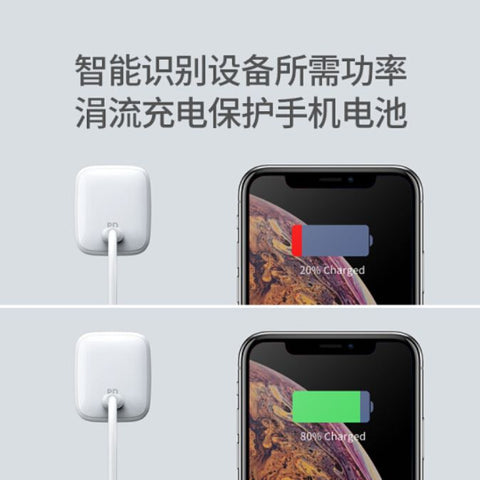 1. The current iPhone not only supports 5V / 1A slow charging, but also supports 20 / 18W fast charging and
wireless charging
2. In fact, the mobile phone will have its own charging management. Generally, after charging to 80%, the voltage will automatically drop to 5V, so even if 20 / 18W fast charging is used, it will be the same after 80%.
3. If it doesn't conform to the charging management of the iPhone itself, it won't be charged at all, let alone it will be damaged.
4. The main reason for battery damage is the number of charging cycles. The number of cycles is generally fixed. The more the number of cycles, the greater the loss. It has little to do with fast and slow charging.
5. Apple sells without a charger, or supports fast charging but with an ordinary charging head and cable. It clearly supports
wireless charging
, but you have to buy it yourself. These are Apple's ways to make more money, but of course they also give opportunities to third-party manufacturers.
Based on the above, iPhone not only supports fast charging and ordinary charging, but also supports batch third-party chargers. My recommendations are as follows:
Apple charger recommendation
Highlight: advocate the original quality, recommend Apple's own 20W fast charger
Highlights: Apple's official MagSafe wireless fast charging package, which includes 20W charging plug and 15W
wireless charger
, only with usb-c charger plug
Highlights: can simultaneously charge mobile phone and watch, iPhone 12
wireless charger,
mobile phone watch magnetic charger
The third party's ultimate portable choice apple charger recommendation
Third party Apple charger with high cost performance
Recommendation of third party 30W fast charging multi port Apple charger
C to l fast charging data line
The third party's fast charging cost performance Apple charger recommendation
Third party cute style Apple charger recommended
Third party multi in one, mobile phone, watch charging at the same time, apple charger recommended
The third party low temperature does not hurt the machine - safe and durable Apple charger recommended
Summarize and find the right Apple charger
My recommendation: support the original charger
Third party charger recommendation: Anker ANC Gan pd30w / 20W