Belkin introduces several charging bases supporting MagSafe
Belkin today shared details of its first two MagSafe compatible accessories. The two devices are suitable for iPhone, apple watch and air pods three in one chargers, as well as a car vent bracket.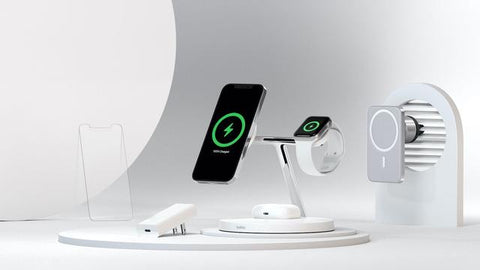 It is understood that Belkin's boost ↑ charge Pro MagSafe three in one wireless
charger
includes a flat base with a 5-watt wireless charging point for charging the airpods or airpods pro, and a chrome plated bracket with two arms for charging the iPhone and apple watch.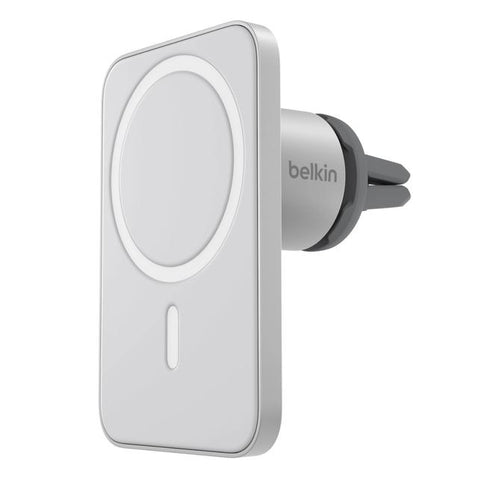 Like other MagSafe chargers, it can provide up to 15 watts of power for the iPhone, twice the power supported by ordinary Qi charging. Belkin said the three in one
charger
, which will be available in winter 2020 for $149.99, will be available in black and white.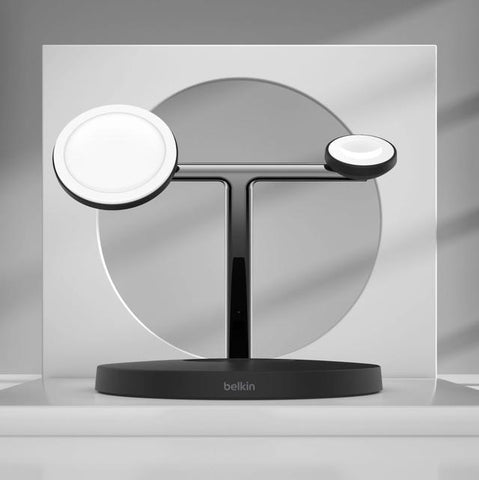 For in car
chargers
, Belkin introduces the MagSafe car vent pro, which offers a slim profile and multidirectional, easy to jam iPhone.
The car vent Pro is just a bracket and doesn't have any charging function, but Belkin says it provides convenient cable management on the back, so that your charging cable can be close at hand. Like the 3-in-1 desktop charger, the car stand will be available this winter for $39.95.