Apple users must have? Three cheap iPhone accessories: price reduction in Spring Festival
Generally speaking, I don't recommend you to start with accessories from Apple's official website. Although the products are excellent and the workmanship is good, the price is too expensive. Compared with many excellent third-party accessories, Apple's official accessories really don't have an advantage. Nowadays, many third-party accessories are good in product design and technology accumulation, and the price is acceptable. At least they have obvious advantages compared with apple accessories at the same price. These third-party accessories have become our best choice.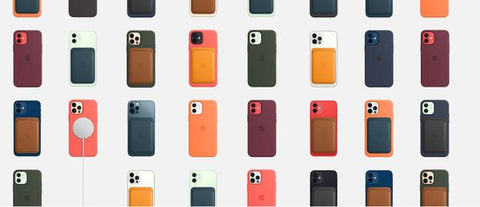 Charging head: a must for new iPhone users!
Why is charging head necessary for new iPhone users? The new iPhone users here refer to those who start with the iPhone after the release of the iPhone 12 series. Whether you start with the newly released iPhone 12, or the classic iPhone 11 or other products on sale on Apple's official website, they all have one thing in common: no charging head.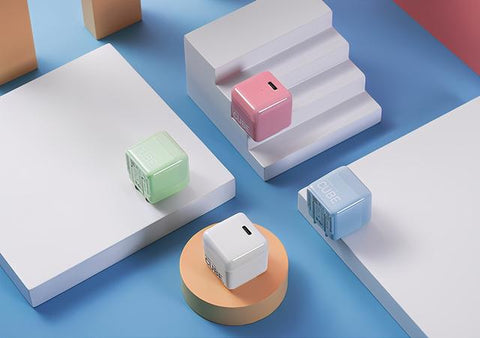 Apple's official 20W type-C quick
charger
costs 149 yuan. A quick
charger
costs 149 yuan. According to my observation of current iPhone charging head products, they can be roughly divided into three categories (all referring to brand products below).
Less than 50 yuan: the volume is equivalent to the official version, there is no special black technology and design, emphasizing practicality.
50 ~ 100 yuan: volume will be reduced, cost-effective, some will use Gan, appearance and design have made significant progress.
More than 100 yuan: Gan standard configuration, more functionality, such as multi port output and so on.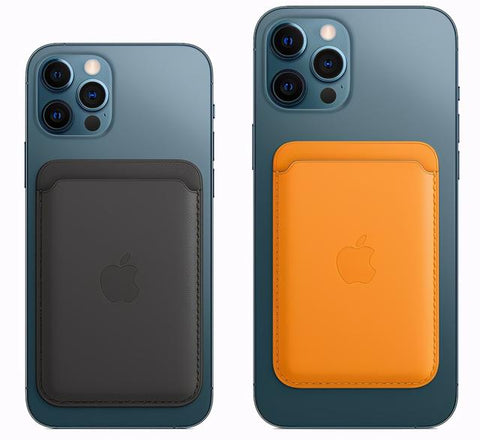 If you want to buy a quick
charger
, you can start with your own budget. For those under 50 yuan, you can start with Xiaomi's 20W quick
charger.
This product is specially designed for iPhone 12 users. The appearance design is simple, and the volume is equivalent to the official version. The price of 39 yuan is practical. Quality can be assured, after all, millet products, quality control grasp and charging safety do not have any problems, can be assured into!
On this basis, if we raise some prices, there will be more functions and designs on the products. For example, the 59 yuan Nubia sugar charging head has a higher face value and four colors. In addition to supporting Apple's fast charging, it also supports multiple fast charging protocols such as PD, qc3.0, Samsung and Huawei. The volume is also smaller, close to the size of apple 5v1a quick filling head. You see, despite the difference of 20 yuan, the positioning and style of the two products are quite different.
At the price of 100 yuan, the fast charging head emphasizes multi-function, such as multi port output. A charging head can charge multiple devices. For products at this price, we still choose to buy them according to actual needs.
MagSafe: the privilege of iPhone 12 series
MagSafe is a new feature supported by the iPhone 12 series. At present, only the iPhone 12 series supports MagSafe, so this is the privilege of iPhone 12 series users. To put it simply, MagSafe is to enable the iPhone 12 series to support magnetic attraction. On this basis, there are many developable features.
For example, you can magnetically suck a card bag on the back of your mobile phone to store your bank card. The biggest function of MagSafe is charging. With MagSafe
charger,
you can experience a different charging mode for your iPhone.
How do we charge our iPhones before? Standard 5v1a
charger
, additional purchase fast charging cable for iPhone 20W fast charging; or choose wireless charging, 7.5W charging power can only be convenient, and ordinary wireless charging often occurs coil alignment, your iPhone on the charging board does not charge, only when you put it on the charging board and iPhone prompt is charging, it means charging is successful.
One side is high power and low efficiency, and the other side is high efficiency and low power. The emergence of MagSafe is more like a compromise choice. First of all, MagSafe magnetic suction charging supports 15W fast charging, which is different from wired fast charging supporting 5W; as long as the
charger
is close to the back of iPhone, it can be absorbed, and there will be no charging failure. Power close to wired charging, and
wireless charging
has obvious advantages.
The appearance is almost the same as the official version, the quality control is good, and the hand feel is delicate; when charging, you only need to absorb, there is a dedicated charging animation, and the power can reach 15W; in terms of magnetic force, it is recommended to use bare metal or with thin mobile phone case and MagSafe mobile phone case, even if you hold the charging wire, your mobile phone will not fall off. If you want to know more, you can take a look at my video "MagSafe charger unpacking"
Airpods: the best partner of iPhone
Airpods is a necessary accessory after I start with iPhone, because it is the product that really gives full play to the advantages of TWS headset experience. As for the selling points of airpods products, I will not introduce them too much, just talk about the purchase suggestions.
Priority to air pods Pro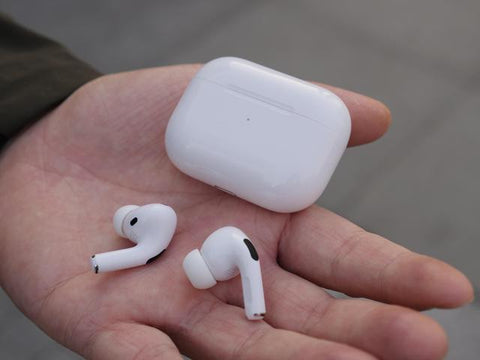 The experience of airpods Pro is obviously better than that of airpods II, which is mainly reflected in the sound quality and noise reduction. After the active noise reduction and transparency mode is turned on, it's really cool. If the budget is enough, I suggest to upgrade the pro version, which is one of the products I don't regret after I started.
Choose authentic products
I believe you must have seen a lot of advertisements about Huaqiangbei airpods, which claim to be comparable to authentic products. In fact, I have shot Huaqiang North Version (hereinafter referred to as the Chinese version) unpacking, compared with the advantages of authentic products in all aspects, especially in terms of quality control and experience. The advantage of the Chinese version lies in its low price, but it's really not as good as IOS, including quality control. And many do not have brand information, after-sales you do not know who to look for, the same price as starting a brand of TWS headphones.
The above is the affordable iPhone accessories I recommend for you. The main advantages lie in the price, function and configuration. Just near the Spring Festival, the major platforms are engaged in activities, individual price has been reduced, if you need, you might as well take advantage of the express delivery has not stopped these days.