Apple MagSafe dual charger on sale at 1049 yuan
Apple's MagSafe dual
charger
, which was launched on its official website in early November, is now on sale. This dual charger, which can charge compatible iPhone, apple watch,
wireless charging
box for airpods and other Qi certified devices, costs 1049 yuan. Before the deadline, the official website showed that it could be delivered as soon as December 4.
It should be noted that Apple notes on the accessories introduction page that using 20W usb-c adapter, MagSafe dual
charger
can achieve 11W power fast wireless charging, while using 27W or higher adapter, it can achieve 14W
wireless charging
power. 14W is a bit "embarrassing" because the maximum
wireless charging
power of the iPhone 12 with MagSafe
charger
is 15W.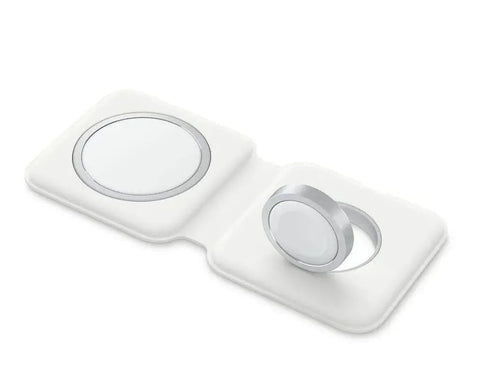 As I pointed out in the article before moving point technology: MagSafe dual
charger
is an expensive accessory, which is more suitable for travelers: it is smaller and can charge iPhone and apple watch / airpods at the same time. But the price determines that it is not suitable for most users. Of course, as time goes on, more and more third-party manufacturers will get MagSafe authorization and certification in the future and launch more relatively cheap accessories. If you are not in a hurry, you can wait.