Apple fined $2 million for not sending chargers, will iPhone 12 sales be affected?
According to media reports, Apple has been fined nearly $2 million in Sao Paulo, Brazil, mainly because the iPhone 12 didn't come with a
charger
, violating the country's consumer law.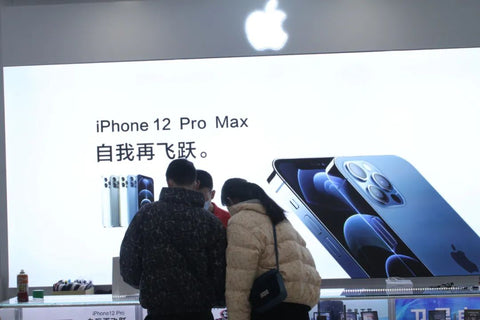 At the same time, the reasons for the fine also include Apple's refusal to repair iPhone devices that are still under warranty. Apple may appeal the $2 million fine, according to reports.
Last October, Apple announced that the iPhone 12 series would no longer be equipped with
chargers
or headphones, citing reduced carbon emissions and the use of rare earth metals.
But Procon SP, a consumer protection agency in Sao Paulo, Brazil, apparently doesn't accept that. Procon SP said Apple has not achieved any environmental benefits as a result. Procon SP has warned apple that selling iPhones without chargers in Brazil is a violation of the consumer protection act. In response, apple said that most customers already have a spare adapter and there is no need to provide another one.
Although the iPhone 12 series doesn't come with a charger or a mobile phone, sales don't seem to be affected much. In the fourth quarter of last year, Apple's iPhone shipments surged 22% year-on-year, accounting for nearly a quarter of the global smartphone market, leaping from fourth to first in the third quarter, according to IDC. IDC attributed Apple's outstanding performance in the quarter to "the success of the iPhone 12 series.".
In addition, after Apple took the lead, many domestic manufacturers, including Xiaomi and Meizu, have also announced that new mobile phones are not equipped with
chargers.
However, the relevant solutions of domestic mobile phone manufacturers are relatively "soft". For example, Xiaomi launched two versions without charging head and with charging head; Meizu launched the activity of exchanging two or more used
chargers
for one original Meizu 18
charger
for free.