Apple device's best assistant? Evaluation of Hangjia 65W Gan charger
With the continuous increase of personal mobile devices, charging has become a big problem for consumers. The charger with large volume and slow charging is gradually withdrawing from the market, and replaced by a new generation of gallium nitride products. Today we are evaluating Hangjia 65W gallium nitride charger.
Hangjia 65W Gan fast charger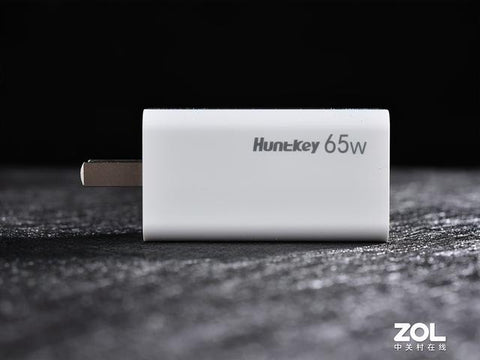 Hangjia 65W Gan fast charger
Hangjia group is a strategic partner of green Aerospace interstellar space science and Technology Research Institute. Its products always adhere to the aerospace quality and are deeply trusted by consumers. Hangjia 65W Gan fast charger has a very simple appearance. The overall design is moon white with gray logo, which makes the overall texture more excellent.
Hangjia 65W Gan fast charger
It is equipped with a type-C interface and a usb-a interface to power different devices. At the bottom of the charger, the product details are printed: in single port mode, the maximum output of type-C port can reach 65W, and the maximum output of usb-a port can reach 27W; When the two ports are used at the same time, the type-C port can reach up to 45W, and the usb-a port can reach up to 12W.
In order to further verify the performance of this product, we also use Hangjia 65W Gan charger to charge laptops and mobile phones. The results show that the output power of type-C port is stable at 45W, and the output power of usb-a port is stable at 12W. At the same time, charging iPhone and MacBook Air is not a problem.
Hangjia 65W Gan charger has built-in intelligent identification chip, which can automatically match the battery charging demand, reduce heat and protect the battery from damage. And the internal use of glue pouring process, can fix PCB and components, more safe and stable.
All in all, Hangjia 65W Gan charger performance is very good, can meet our daily charging needs, business trip also do not need to carry more chargers, interested in small partners might as well pay attention to it~