Apple 12 doesn't send chargers, but it's cheaper. Is "invisible champion" Anker worth buying?
After the launch of iPhone 12, the old iPhone 11, iPhone XR and iPhone se sold on Apple's official website are no longer equipped with
chargers
, all for the sake of environmental protection
iPhone Adapter
The apple charging plug made by Anker can realize fast
charging.
Apple doesn't send a charger. There is only a C to l cable in the package. Users are forced to spend money on their own. The original parts cost about 150 yuan. But many users didn't buy Apple's official
charger
. After all, domestic big brand chargers only cost half or even one third of the price. If you don't need MFI certification as before, users will choose the cheaper one. ​​​
The sales volume of iPhone 12 series is better than expected, which leads to the shortage of 20W
charger
chips (chip factories usually give out chips three months in advance, leaving time limit for the assembly plant). The brand manufacturers who still have 20W charger inventory should not make too much price reduction in the near future. They need to hold the price and make the inventory last until the next factory delivery.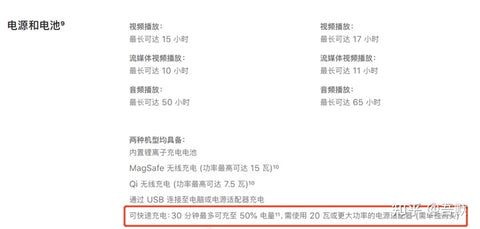 In the current market, if you want to be more stable, choose Anker and 5v1a as a volume, 73 pieces; If you want to choose lvlian cheaply, although you use ancestral mold, it's big and ugly, but the price of 30 yuan is very cost-effective. And Xiaomi, 39 yuan, the lowest price in big factories, is actually in stock, not Xiaomi.
Although the official standard of the iPhone 12 is 20W, the actual maximum can be about 25W. If possible, you can directly buy a 65W Gan
charger
and charge the notebook, which is more cost-effective. At present, the products of Anker, Zimi, Benks and other big manufacturers are doing well in the
charger
field. At the same time, the most important thing is to recognize the MFI certification.
MFI certification, the abbreviation of made for iPhone / iPod / iPad, is an identification license of external accessories produced by Apple's authorized accessory manufacturers.
Why can Anker make the charger so good? Maybe many people don't know about it. Let me introduce it a little.
iPhone Charger Adapter
The earliest contact with it was a report: "he gave up his million annual salary to do cross-border e-commerce, and now his company's annual sales amount to 100 million yuan". He didn't pay much attention to it. The most recent concern was that last year, Anke innovation was listed on the gem, and its market value was not low. In addition, apple does not send chargers. After buying them, I find that they are really great. I often recommend my friends to buy their
chargers
.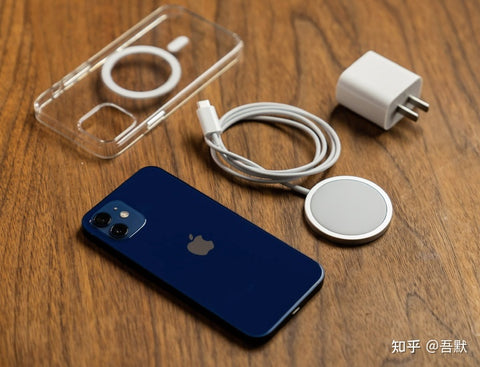 Anker is a charging brand of China's go to sea consumer electronics company named Anker innovation. Its star products mainly include mobile power supply,
wireless chargin
g, car charger, wall charging and
charging cable
.
In the 2020 brandz top 50 global brands report jointly released by WPP, Kaidu and Google, besides Lenovo, Huawei, Alibaba, Xiaomi and other well-known enterprises, it ranks 11th in the report, higher than oppo, Dajiang and Tencent. For three consecutive years from 2017 to 2019, Anker has been on the list every year, ranking in the top ten.
iPhone Charger Adapter
"At the beginning of our establishment, we started to be a brand from scratch. In the past eight years, we have achieved the same level of popularity overseas as Haier and Hisense." In April 2019, Yang Meng, founder of Anke innovation, said at a cross-border summit.