Aohi 30W Mini charger, an accessory that iPhone users can't miss
Since the cancellation of the charging head of the iPhone 12, users have been scolding. However, from a certain point of view, this is also a good thing. Users are forced to accept Apple's "fast charging". When choosing the official charging head or the third-party charging head, I still choose the latter. After all, there are many cheap charging heads on the market, such as the aohi 30W charging head I used recently. Open the packaging box, yellow lined box inlaid with a small charging head, this packaging, this design, a look very environmentally friendly.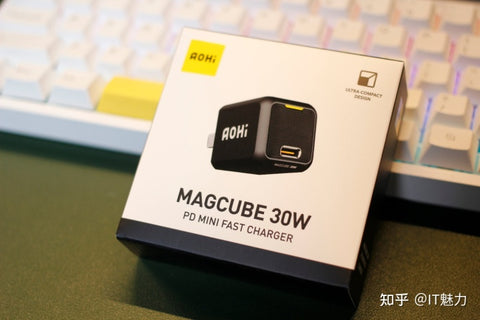 Aohi 30W charging head adopts Gan (gallium nitride) process, which is small in size and 29 in circumference × twenty-eight × It weighs 42g, which is similar to the size of Apple's Wufu Yian charger, but its power is six times that of Apple's charger. It can support up to 30W output power, and the small one also has large energy.
The front of aohi 30W charging head is grid design, and the type-C interface is metal treated to improve the service life of plug-in and plug-in. The inner tongue blade is yellow design, and the brand logo is printed on the side. The surface adopts precision micro carving technology, which has strong integration. It looks like a cyberpunk style on the whole.
Breathing light design is a highlight of aohi 30W charging head. Charging condition can be identified by color. The indicator light is yellow in fast charging state, flashing in breath, blue in normal charging state and green in low current charging state.
Aohi 30W charging head supports pd2.0, pd3.0, qc2.0, qc3.0, qc4.0 +, PPS, apple 2.4 and bc1.2 fast charging protocols, which can provide fast charging for most digital products on the market.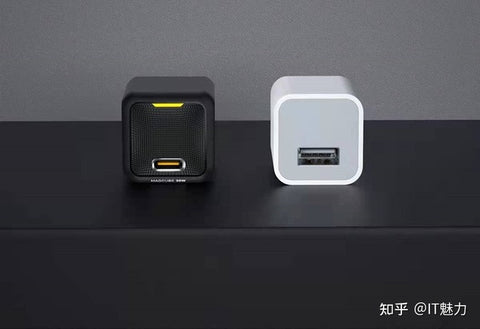 Aohi 30W charging head supports 5V / 3a, 9V / 2.2A, 9V / 2.77a, 15V / 21, 20V 1.5A and 3.3 ~ 11v/3a output power, which can meet the charging requirements of earphone, mobile phone, tablet and switch. It can also be used to charge notebook computer. It also supports micro current mode, which can charge small power digital products such as Bracelet earphone.
Aohi 30W charging head adopts the chip from power integrations (the official charger chip supplier of Apple), which is more suitable for Apple users. The original three-stage safe and fast charging improves the charging speed while ensuring the battery life and safety.
Different from most chargers on the market, aohi 30W has better after-sales service and 18 month warranty, which is far ahead in the industry.
Conclusion:
As a 128 yuan charging head, aohi 30W charging head has high cost performance. It can provide the highest charging speed for iPhone and iPad, and can also charge MacBook. It is a high-quality accessory that Apple users can't miss. Small size, light weight, suitable for a variety of equipment, is the first choice to go out.