All metal 4.8A car charger 18 yuan!
Story of the editorial department of charging head network
Yesterday, the group purchase of charging head network launched the 100W 5A line that we are looking forward to very much, of which 336 pieces were sold out for 1m and 1.8m in total. At present, this product has been sold out.
Next week, the group purchase of charging head network will continue to communicate with the seller. There will be a wave of usb3.1 Gen2 100W 5A data cable, which has three length dimensions, namely 0.5m, 1m and 1.8m. All of them are made of woven mesh. Coming soon.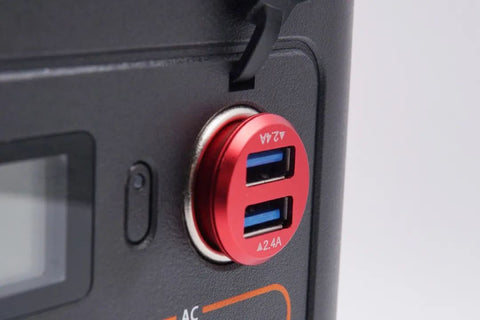 The brand of fasgear Fanji is still a little strange to the electric powder. This company is located in Dongguan, Guangdong Province. Their main market was overseas before, and they are going to start to make efforts in the domestic market this year. Therefore, this batch of products is customized for the electric powder. The design and materials of the products are very careful. In the near future, the charging head network will bring the disassembly report of fasgear Fanji 100W 5A line.
If you don't have a small partner on the group, you don't have to worry about the late comer. Around April 21, the group purchase of charging head network will open this train. There will be thousands of them by then. Please look forward to it. On April 8, Huawei online held a press conference of P40 series mobile phones. In addition to mobile phones, it also released a new charger, namely Huawei 65W Gan dual port super fast charger.
Huawei 65W gallium nitride dual port super fast charging charger has all white bright surface technology, front arc corner, back is straight face design, has a usb-c PD output port and a usb-a output port, and adopts foldable pin design, which is convenient for travel users.
Huawei's 65W Gan dual port super fast charging charger is tentatively scheduled to go on sale in late May. The price of the wire set is 249 yuan. More information will be updated as soon as possible.
This week, the charging head network released an industry report, six mobile phone brands into the Gan fast charging! With the Gan chip released by Huawei yesterday, a total of seven mobile phone manufacturers have entered the market. So the question is, which mobile phone manufacturer do you want to own Gan fast charging? Let me know.
Since the popularity of smart phones, especially today's mobile phones can't replace the battery, there is a growing demand for charging equipment, and the USB interface in the car has surpassed the cigarette lighter in one fell swoop, becoming a necessary object in many small partners' cars; But many old cars don't have USB interface, and some new cars don't have complete USB interface. If you want to expand USB, you need to convert 12V interface / cigarette lighter.
Today, the group purchase of the charging head network brings a dual USB Car Charger, which is still brought by the old friend of the powder, akassis. It has an all metal appearance, a tow two design, dual port 4.8A output (each port can have a maximum of 2.4a output), supports apple 2.4a fast charging protocol, is very friendly to IOS devices, and the overall workmanship is very good. The original price is 38 yuan. Today, it only costs 18 yuan for one coupon and 32 yuan for two coupons. There are three colors, gray, blue and red.
PS: group purchase as like as two peas, the grey version is shipped by overseas brands of the Asian group, so the logo is different, but the others are the same. At the same time, due to the different export packaging, the gray version has two products in a single package, so the two start shooting.
The products are packed independently, all metal appearance, very delicate and beautiful.
The 39mm fuselage fits well in 12V power supply and does not stretch out too much. In actual use, it can greatly improve the beauty and stability.
The protocol supports apple 2.4a 12W fast charging and conventional 5v2a 10W charging, which is enough for iPhone and iPad series that do not support PD. Dual port 2.4a design, two ports can charge 12W at the same time, compared with the 5W + 10W solution on the market, the cost performance is very good.
After dismantling, we can find that the parts are relatively simple and the overall workmanship is good.
The height of the fuselage is slightly higher than that of a dollar coin. It's very convenient to carry. Just pay attention to the storage. If you don't pay attention to the small things, you can't find them.