Airpower alternative, select 5 wireless chargers with both appearance and performance
preface:
With the launch of this year's new iPhone settled, Apple's own wireless charger, airpower, is still missing. It's been a whole year since the airpower
charger
shown at Apple's launch last year promised to charge our iPhone wirelessly, and it seems to have been forgotten. But fortunately, the accessories industry has already seized the opportunity, aiming at Apple's open goal, some wireless charging pads can power two devices, some can even power four devices. They seem to be very similar to Apple's airpower exposed on the Internet.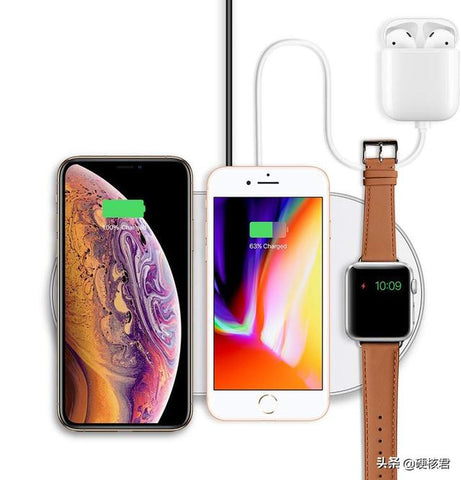 Here are a number of alternatives to Apple airpower:
1. Wuloo
wireless charger
The wuloo charger has a design similar to airpower, which can charge four devices at the same time. The body is available in black and white. With Qi standard and FCC certification, it is suitable for iPhone, apple watch and most other devices, such as Samsung and other brands of smartphones. It uses fast charging and four output ports, which include: output 1-fast charging 9v1.2a; output 2-ordinary charging 5v1.5a; output 3-iwatch 5V 380mA; output 4-extra USB output port 5v1a.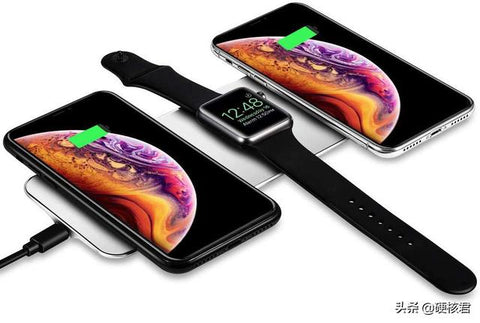 The output power of the
charger
is 10W, which is used for fast
wireless charging
(Note: the standard power adapter sold by apple for iPhone is 5W, while the standard power adapter for laptop is 12W.)
2. Vego
wireless charger
Vego
wireless charger
can power three Qi devices at the same time, and there is no magnetic absorption part in the middle, so you can place the device freely.
All three mobile devices are fast charging, and can be charged quickly when using the right cable and inserting the battery board into the wall socket. If the black or white wireless charger body color is not suitable for you, this charger is designed in silver to match your phone and watch.
3. Comdex
wireless fast charger
A device that is very similar to airpower, the three in one charger can charge a pair of smartphones at the same time, and provide a central bracket for Apple watch. Each charging area also has a status indicator to show when the device is charged and when the battery is full. The
charger
is only 1 cm thick and has its own wall socket. IPhone has a 7.5W charge power, while other brands of smartphones (such as Samsung) can charge at 10W fast, with a watch power of 2W.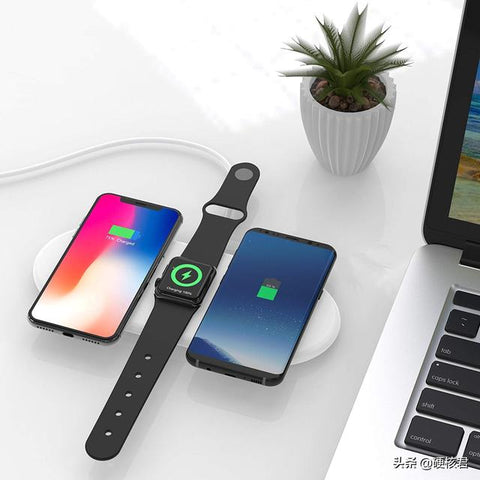 4. Slicecharge
wireless charger
This crowdfunding project provides an airpower like charger and a
wireless charger
for your airpods. The project has received 198 per cent of its funding target and has announced that it will begin delivery in October this year. It is currently available on its website.
Slicecharge3 in 1 Wireless charger with 3 colors, including frosted white, rouge and indigo. The charger is 6.9mm thick, and can charge three equipment at the same time, with a service life rate of 7.5W. In addition, it will increase iPhone x from zero to 100% in more than three hours.
5. Charging bracket of beauco
Although it is not a charging pillow, the bracket provides a convenient place to charge iPhone, watch and airpod, and takes the same space as airpower. This bracket is not actually charging your device alone, but is designed to allow your existing charging wire (and the watch's magnetic charger) to be neatly inserted into place.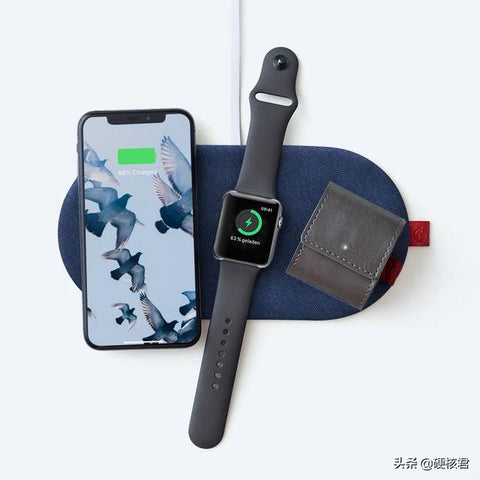 This is the design used by several other accessory manufacturers, with space below, which can fit your own mobile phone, watch and headset charging line neatly. So it's more like a rack and charge line finishing system than a charger, but it should help keep your desktop clean and beautiful.
summary
Since the
wireless charging
of Apple iPhone 8 (including more than 8 mobile phones) is based on Qi standard, in theory, as long as it is a third-party wireless charger that meets the Qi standard, it can support wireless charging of iPhone 8 (including more than 8 mobile phone models). But given Apple's past practices, it may have improved its standard requirements for third-party wireless appliances. However, the third-party wireless charger is also a more appropriate choice. You feel, welcome to leave your opinion in this article, without any grudge to advise!