99 yuan! Xiaomi car charger fast charging version released: 100W super fast charging for 25 minutes
On the evening of August 11, Lei Jun gave a speech on the 10th anniversary of Xiaomi's "never move forward" at Xiaomi headquarters. Not only released a number of "Super Cup" new products, but also brought a number of accessories.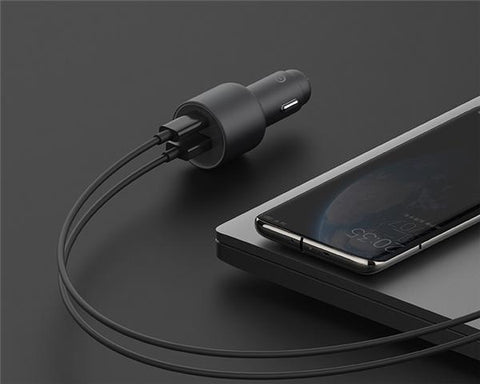 Among them, there is a Xiaomi 100W
car charger
fast charging version, which supports usb-c 100W Max fast charging. The price is 99 yuan, and it will be sold for the first time at 10:00 on August 16.
Xiaomi 100W
car charger
fast charging version, the shape is consistent with the traditional
car charger
, metal elastic contact design, suitable for most of the different cigarette outlets and power outlets in the car.
It has 1a1c dual interface, namely a usb-a and a usb-c. The tail also supports the display of dazzling light effect, and different colors are displayed for different power.
The charger has built-in e-marker chip, supports 5A high current, and is packaged with a usb-c to usb-c charging cable.
The
car charger
has a charging power of up to 100W. According to the official, it can charge 62% in 10 minutes, and it can fill the commemorative version of Xiaomi 10 in 25 minutes. Dual port simultaneous output up to 68W.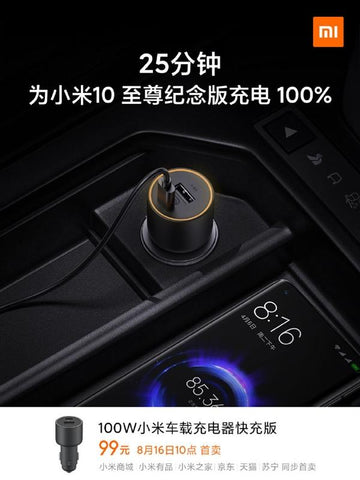 It is equipped with USB automatic matching chip and intelligent compatible electronic devices. In addition to mobile phones and laptops, it can also charge the commonly used outdoor electronic devices such as flashlights and mobile power supplies.