8W fast charging recommended, 20W charging head, 20W charger, 2021 18w-20wi phone charging head, charger
Recently, many people have been asking me which 20W fast charger is better. I think about it. Isn't 20W charger what many people were talking about when the iPhone 12 was released. In order to support environmental protection, the iPhone is not equipped with charging heads. Those charging heads will be better suitable for charging the iPhone.
For other wattage chargers, you can refer to the following question: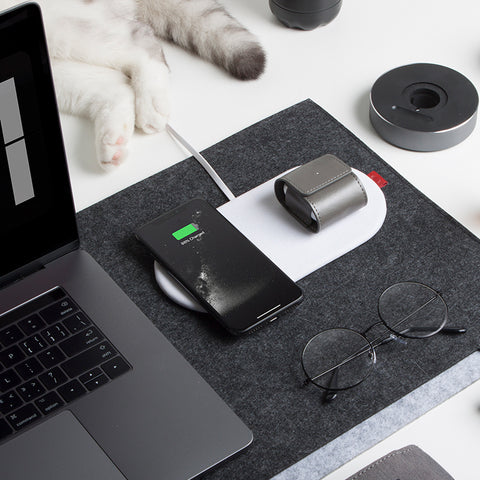 2021 full price 65W Gan charging head / charger recommendation (latest update in March)
Let's start with a picture
If you want to know what kind of charging head to choose for the iPhone series, you need to know the maximum power it supports first. For example, the maximum power supported by the iPhone 12 is 20W, and the maximum power supported by the iPhone 11 series is 22W. After all, the speed of fast charging is getting faster and faster. Xiaomi has produced 120W fast charging, which is very fast.
If the mobile phone system is Android, I will probably ask you to consider the charging agreement, but the iPhone series mobile phone is unnecessary. I will directly divide it into two parts.
Original charger
Third party charger
I believe that those who can afford to buy an iPhone are those who pursue high operability. If the thickness of your wallet is really unusual, you can choose the original charger.
After all, it's original equipment, so, needless to say, we all know it. But the price is a little expensive.
Third party charger
Anker's charging head,
The price is 73 yuan, and the size is basically the same as that of the iPhone 5W charging head, but one disadvantage is that the pins can't be folded. But it's cost-effective.
Zimi this charger,
It's also very portable. I found that when many manufacturers design the charging head, they basically learn from the iPhone 5W charging head. It's very portable. One disadvantage is that the pin can't be folded, it's easy to put it in the bag and get stuck with other things.
Beisi small square charging head,
It adopts bright and matte two-stage touch, and supports apple 2.4a, qc3.0, qc2.0 and FCP in performance.
Barley 20W charging head.
Support qcafcpd3.0 fast charging, support 9v2.22a and 12v1.67a. Mainly iPhone charging head
McDowell 20W fast charging head.
McDowell has a very round hand. It has two colors, supports apple. 2.4aqc3.0afcpscpe. 2.0 and other protocols, and three fixed gears, which is very suitable for iPhone charging.
MOMEX 20W charger.
MOMEX supports PD, PPS, apple2.4a, qc2.0, qc3.0, qc4 +, AFC and other protocols

Xiaomi 20W charger.
Support QC, AFC, FCP, pc3.0 and other protocols. Apart from iPhone, this Android phone can also be used.
Welcome to leave a message to discuss...
Thank you.
Charging line and data line recommendation: 2021 full price Android and apple MFI certified data line recommendation list (latest update of data line / charging line in February)