65W gallium nitride charger has become the standard for home and travel
With the increasing number of smart devices in the home, the charging demand is also large, but the chargers attached to various equipment are bulky and not necessarily fast
charging
, and it is not convenient to carry them outside on business trip. Now you can consider that 65W multi interface is almost full. Hangjia 65W Gan fast
charging
, with dual interface configuration, may cure everyone's "portable charging" troubles.
iPhone 12 charger
Click video to learn about 65W Gan
charger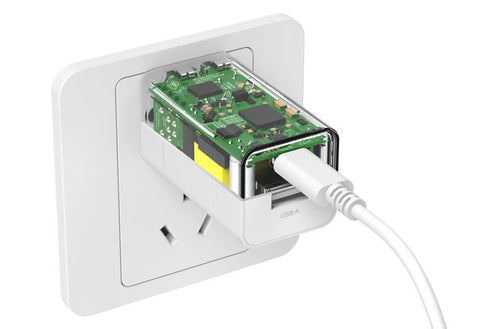 https://v.qq.com/x/page/n3242vy18w1.html
The appearance of the 65W Gan Gan Gan fast
charger
of Hangjia is very simple. The overall design is monthly white and matched with gray logo, which gives the whole charger a lot of points. Due to the new gan+ material, the product has higher safety than the general Gan
charger
, and is also better in volume control, and the size is only 32 × thirty-two × 59mm, weight, measured only about 110 grams, is one of the smallest dual port 65W
chargers
available on the market, very small and portable.
Apple Charger Cable
In terms of interface, Hangjia 65W Gan fast
charger
provides a usb-c interface and a usb-a interface, with a wide voltage design of 100v-240v, no conversion direct plug-in between China and Japan, and convenient for travel and tourism. It is equipped with a type-C interface and a usb-a interface, which can power different devices. Under the single port operation, the maximum output of type-C port can reach 65W, and usb-a port can reach 27W; When the two ports are used simultaneously, the type-C port can reach 45W and usb-a port can reach 12W. As a strategic partner of the green space science and Technology Institute, Hangjia products also adhere to the aerospace quality and are trusted by consumers. This 65W Gan charger is simple and generous in appearance, small and easy to carry. It has a "1a1c" dual port configuration, which can charge both devices at the same time. Whether it is single port or double port operation, it keeps high charging performance. It can meet the charging requirements of computer, mobile phone, tablet and other equipment at one time, which is very convenient for traveling and going out. In addition, as a space technology partner, Hangjia has space grade quality, and supports 2-year quality assurance, and has guaranteed quality and safety.