2a2c four port charging at the same time: experience evaluation of Beisi 100W Gan fast charging charger
In the past two years, PD fast charging has developed rapidly. Last year's iPhone 12 series no longer has a standard charger. It is a compulsory course to buy a mobile phone and a charger at the same time.
Whether at home or on a business trip, you need to charge multiple digital devices. In order to simplify, you plan to replace a multi port charger that supports charging multiple devices at the same time. In this way, you don't need to prepare multiple chargers. You can also "lighten" the load of the patch panel, and no longer plug a bunch of chargers on it.
To choose a multi port charger, I mainly consider four points: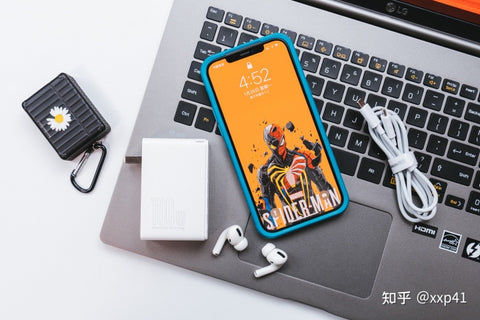 1. Support multi port charging, and each charging interface can charge independently and quickly.
2. Support high power, 100W or above is preferred, so that multiple devices charging at the same time can also ensure efficiency.
3. Support a variety of fast charging protocols to meet the charging needs of different digital devices.
4. It's small and light, and it's safe at the same time.
Through screening, we finally start with the Beisi gan2 Pro Gan fast charging charger, which supports 100W high-power power supply and has four charging interfaces (two usb-c interfaces and two usb-a interfaces). At the same time, it is relatively small and light as a whole. It also uses the second generation Gan technology, and its security is also improved. Let's share it.
The vast majority of ordinary fast chargers in the market use the common male mode charging scheme, although the price is low, but there are also many problems: high calorific value, poor heat dissipation effect, large volume of high-power chargers and so on. In 2021, Gan Gan technology will be given priority in choosing fast chargers. At present, Gan Gan technology is quite mature, and its price has dropped a lot. At the same time, it can achieve high power and multi port simultaneous output in a small volume, which can be described as a fish and bear's paw.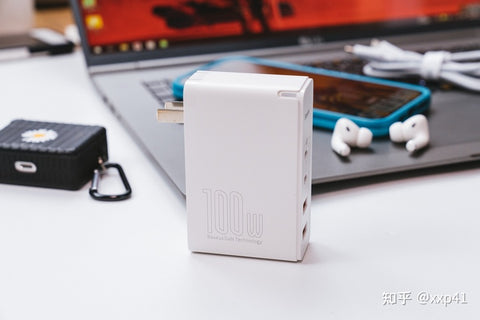 [performance parameters of 100W Bess gan2 Pro Gan fast charging charger]
Size: 85.2 * 54.8 * 30.5mm;
Weight: 205g;
Input: 100 - 240V ~ 2.5A 50 / 60Hz;
Output:
Usb-c1 + usb-c2: 65W + 30W or 30W + 65W;
USB-A1+USB-A2:5V3A;
USB-C1+USB-A1:65W+30W;
USB-C2+USB-A1:65W+30W;
USB-C2+USB-A2:65W+30W;
USB-C1+USB-A2:65W+30W;
USB-C1+USB-C2+USB-A1:60W+20W+18W;
USB-C1+USB-C2+USB-A2:60W+20W+18W;
USB-C1+USB-A1+USB-A2:65W+5V3A;
USB-C2+USB-A1+USB-A2:65W+5V3A;
USB-C1+USB-C2+USB-A1+USB-A2:60W+20W+5V3A;
The 100W Bess gan2 Pro Gan fast charging charger I have is white. This time, the official launched the black and white color matching. Basically, these two colors are evergreen colors in electronic devices. Thanks to the blessing of Gan technology, it controls the volume at 85.2 * 54.8 * 30.5mm under the premise of 100W output power, which is much smaller than Apple's original 61W charger. We can see the advantages of this charger.
Holding it with one hand, you can see its size intuitively. It adopts rectangular vertical design. The charger is made of ABS material with high heat resistance on all sides, which can conduct heat quickly and maintain stable charging. Before I started, I was worried about the heat dissipation of this compact fuselage. Later, I used BCT technology to stimulate the infrared resonance effect of the heat dissipation surface by using nanotechnology, so as to speed up the rapid heat dissipation from the heat dissipation surface and effectively improve the heat dissipation efficiency. In addition, the charger also has over-voltage, over-current, over-power, static electricity and temperature protection measures to protect the user's safety.
In addition to a ring of bright surface embellishment on the upper and bottom of the whole shell, the waist surface of the fuselage is matte, so there is no need to worry about sticky fingerprints and slight scratches, which also improves the scratch resistance of the bright surface shell of Apple original charger. The side logo "100W baseus Gan technology" indicates that it is a 100W high-power charger, and it also uses Gan technology. The technology used in 100W Bess gan2 Pro Gan fast charging charger is: Gan. Its main features are high frequency characteristics and advantages in high voltage and high current transmission, which means higher efficiency, lower heat output and smaller volume can be achieved.
The 100W Bess gan2 Pro Gan fast charging charger is designed with four charging interfaces. The interface surface is also matte, so you don't have to worry about scraping around the interface by plugging in and out the data cable frequently. The charging interface is marked to facilitate charging, but its 2C + 2U interface is blind plug-in design, no matter which usb-c / usb-a interface is connected, it is 100W / 60W. Some brands of high-power multi port charger interface are specified with different power, so it can't realize blind plug selection when using, especially at night. It's very inconvenient to turn on the light to observe whether it is connected to the correct high-power interface for charging. The blind plug-in design optimization of 100W Bess gan2 Pro Gan fast charging charger must be praised! It reduces the learning cost of users and improves the user experience.
Through a rough comparison with the 1 yuan coin, we can see that the body size of the 100W Bess gan2 Pro Gan fast charging charger is very small. Even if it is carried in normal travel, it does not need to worry that it will occupy the luggage space.