2020 year end review! How to choose 100wgan multi port charging head?
preface
In 2019, the supply chain of GaN based chargers (hereinafter referred to as "Gan") became mature and began to be commercially available. A large number of very compact chargers were born. However, the biggest charging power was only 65W. The whole year of 2019 has passed, and we users holding high-power laptops have not been able to enjoy the convenience brought by Gan chargers. Until the end of February 2020, Beisi took the lead in opening the 100wgan era, launching such a 120W multi port product. The author also shared it on the website in August, but the missing people forced to return, and the popularity was not so good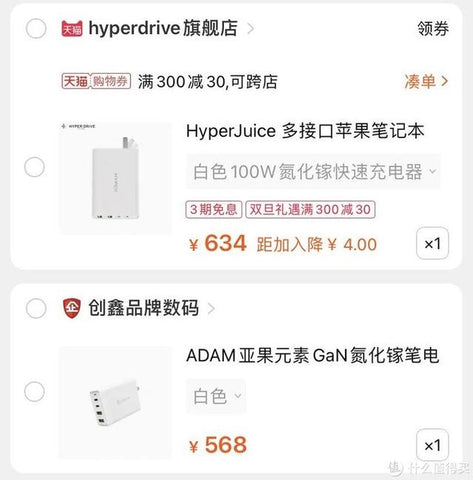 But half a year has passed, and by the end of 2020, the 100wgan multi-channel market is no longer the best. After the maturity of the upstream supply chain, a number of products have emerged. The author has also started several models, and plans to make a horizontal review. Good, no more nonsense. First, I will introduce the contestants of this competition
No.1 player, Beisi 120W three port Gan
No.2 player, Shanji 100W four port Gan ▽
No.3 player, MOMEX 100W four port Gan
No.4 player, McDowell 100W three port Gan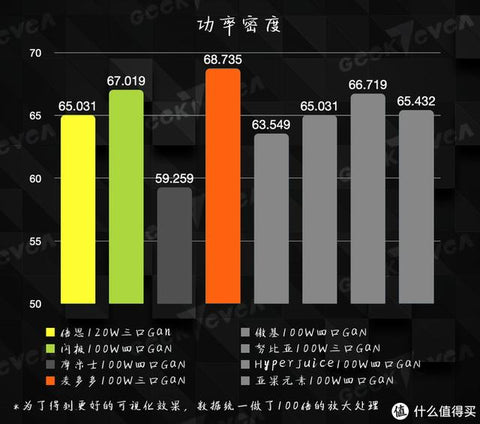 Of course, this is not all the 100W multi port Gan products on the market. As far as I know, Aoji also has a 100W multi port Gan product, which was disassembled in the charging head network. However, the e-commerce platform has not been put on the shelves yet, so it's not available to the bottom evaluation enthusiasts like me; Nubia's deuterium front 120W three port GaN has been on sale for a long time; In addition, hyperjuice and Adam Asian fruit elements also have related products, but the price of 500 + is really hard to handle. This price can buy almost three similar products, so it is impossible to recommend them, and it will not enter the horizontal review link (sales information of 100W multi port Gan rechargeable hair as of the writing day) ▽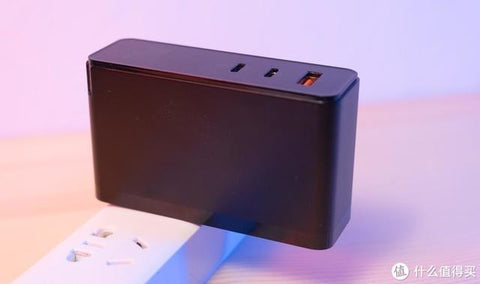 Hyperdirve (hyperjustice is just a model / brand) is a very interesting company. It is a very powerful American brand. After the first generation of touchbar MacBook Pro came out, it was also this brand that launched crowdfunding in KickStarter, a thunderbolt 3 hub. It can be said that it was the only thunderbolt 3 hub with chrysanthemum chain function at that time. The author was also one of the first people to participate in crowdfunding. However, it was later revealed that the first thunderbolt 3 interface adopted the interface direct mode, and there was no related chip, so it was a bit of that
So to sum up, although this article is a big horizontal review, the related products sold in the domestic market can be counted clearly with one hand, so there are not many products participating in the horizontal review. So among these products, which one is more reasonable in design, more compatible and more worthy of purchase?
Let's look at the text (only the summary is OK for each test link)
power density
The first is the power density meter that cloud evaluation players like to make. Although it's useless, it can also show the control of volume by major manufacturers, and even add the released and unsold products here for reference. Here we only calculate according to the power of single port 100W, and there is also the corresponding number of charging interfaces in the table
According to the results, McDull's power density is the highest, that is, the volume is the best, and the flash pole follows closely. With one year's experience in polishing 65W multi port Gan, when it comes to 100W level, manufacturers are very handy in volume control, and there are many products on the pass line with power density of 0.65w/cm3. We are looking forward to 0.75w/cm3 or even 0.8w/cm3 next year
Compatible protocol
Then there is the compatibility protocol of each charging head product equipped with interface, which uses km001 / km001c of power-z for testing (firmware version is upgraded to the latest version). This is a very common USB charging tester, powerful, many evaluation institutions are also using
Before the test results, explain the meaning of the charging terms listed later
Bc1.2: battery charging v1.2, a protocol developed by BC (battery charging) group of usb-if, many manufacturers customize private protocols based on this protocol
DCP: USB port defined in bc1.2 protocol, only used for charging, not for data transmission. All charging heads supporting bc1.2 (excluding special products) are DCP standard
Apple 2.4a: iPhone 8 started to support 12W (5v2.4a) fast charging protocol, and then iPhone 18W and 20W are PD protocol
Samsung: the early private agreement of Samsung
AFC: adaptive fast charge, an early private agreement of Samsung, with a maximum power of 18W
FCP: Huawei's ordinary fast charging, charging interface shows a large and a small lightning
SCP: Huawei's super fast charging, two big flashes are displayed on the charging interface
Qc3.0: Qualcomm's fast charging standard
Pd3.0: powerdelivery, the unified fast charging protocol released by usb-if organization, has the characteristics of covering high voltage, low current and low voltage and high current at the same time, including high pass QC 3.0 and 4.0, Huawei SCP and FCP, MTK pe3.0 and pe2.0, and oppo vooc. Basically exist in the usb-c port, new mobile phone charging basically recognize this on the line
PPS: charging specification of programmable power supply, pd3.0 protocol
In multi port mode, if the compatibility protocol of the interface changes, it will also be listed
No.1 player, Bess 120W three port Gan
C1 / C2 port supports bc1.2, Samsung, AFC, FCP, SCP, qc3.0, pd3.0, and apple2.4a protocols in single port mode
Port a supports bc1.2, Samsung, AFC, FCP, SCP, qc3.0 and apple2.4a protocols in single port mode
Port a supports bc1.2, Samsung, AFC, FCP, SCP and qc3.0 protocols (apple2.4a protocol disappears) when a C port is connected to the charging device
Port a supports bc1.2, Samsung, AFC, FCP, SCP, qc3.0 and apple2.4a protocols (apple2.4a protocol regression) when two C ports are connected with charging equipment
No.2 player, Shanji 100W four port Gan
C1 / C2 / C3 port supports bc1.2, Samsung, AFC, FCP, SCP, qc3.0, pd3.0, and apple2.4a protocols in single port mode
Port a supports bc1.2, Samsung, AFC, FCP, SCP, qc3.0, pd3.0 and apple2.4a protocols in single port mode
The C3 / a interface only supports bc1.2, Samsung and apple2.4a protocols when both interfaces are plugged in (all the higher-order fast charging protocols are gone) ▽
Port a supports bc1.2, Samsung, AFC, FCP, QC3 and apple2.4a protocols when both C1 and C2 interfaces are plugged in (Huawei SCP does not support it in this mode)
No.3 player, MOMEX 100W four port Gan
C1 / C2 port supports bc1.2, Samsung, AFC, FCP, SCP, qc3.0, pd3.0, and apple2.4a protocols in single port mode
A1 / A2 port supports bc1.2, Samsung, AFC, FCP, SCP, qc3.0 and apple2.4a protocols in single port mode
A1 / A2 port supports bc1.2, Samsung, AFC, FCP, SCP and protocol (apple2.4a is not supported in this mode) when there is a C port connected to the charging device
A1 / A2 port supports bc1.2, Samsung, AFC, FCP, SCP, and apple2.4a protocols when both C ports are connected to charging equipment (qc3.0 is not supported, apple2.4a is regressed) ▽
A1 / A2 port only supports bc1.2 when both a ports are connected to the device (all fast charging protocols disappear, only 5v1.5a at most, 15W in total for two ports) ▽