1098 yuan! Mophie introduces three in one wireless charger, which Apple can satisfy
There are many controversies about wireless charging at the present stage. For those who need it, charging while discharging is quite convenient, but some people say that it is useless because of its speed. In fact, the debate at that time is of little significance. People's use scenarios are different, so we can't tell why.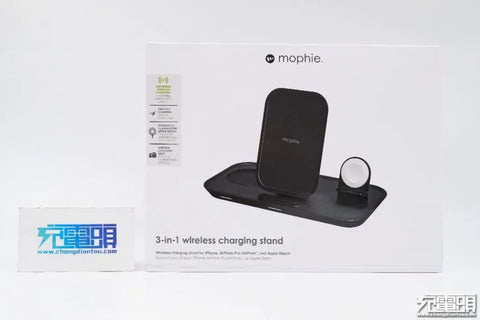 It's also an important factor for how to choose a new machine to start with scenery and ecology. For example, many reviews will say that if you already have one or two apple devices, you should choose iPhone as far as possible. The linkage between airpods pro, apple watch, iPad and MAC really "leads to comfort". It's just that Apple has always "low requirements" for the product's battery life, and the charging demand has to be made up by various scenarios.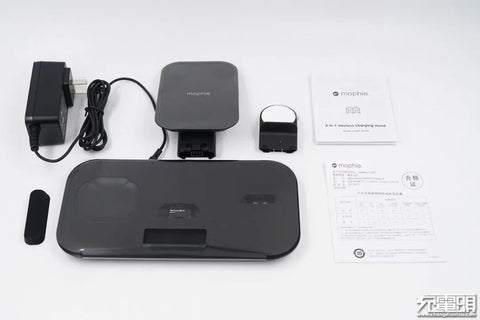 For small "family buckets" such as iPhone, airpods pro and apple watch, mophie has launched a three in one
wireless charger
to meet the charging of all devices, and it is really convenient to charge as soon as it is discharged.
Mophie three in one
wireless charger
has two colors, black and white, with mirror design, elegant and casual, not low color value, strong integration. Products through apple MFI certification, quality assurance.
This product uses 19v / 1.3A DC input, power adapter through 3C certification, suitable for home or office use. The charging bracket of mobile phone and watch is detachable, which is convenient for travel.
The biggest highlight of mophie
wireless charging
is that it supports three wireless devices to charge together. It has independent control wireless charging module and corresponding charging indicator, which can clearly understand the current regional charging situation.
Its built-in Apple watch charging module supports alarm mode.
Mophie three in one
wireless charger
has passed Qi certification, mobile phone charging module adopts multi coil design, mobile phone can be charged vertically and horizontally, and there is a special wireless charging position design for airpods. When the three devices are charging at the same time, the power distribution is mobile phone bracket 7.5W + headset 5W + Watch 5W.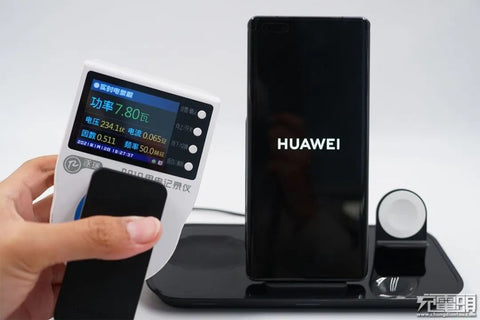 Mophie wireless charger can charge other devices that also use Qi standard, such as Huawei mate40 pro, with wide compatibility.
The price of mophie three in one wireless charger is 1098 yuan, which can charge up to three wireless devices at the same time. There is no need to configure several
wireless chargers
on the desktop, so it is clean and tidy. What do you think?